News Item
Nations Cup 2021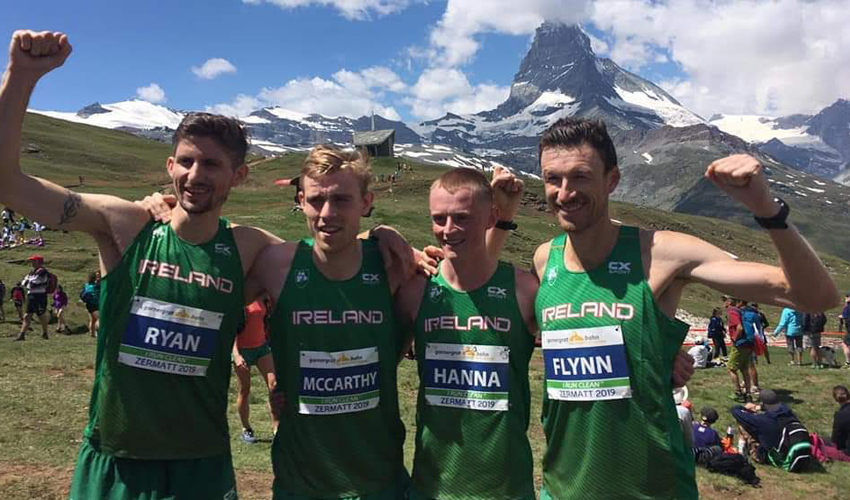 Friday October 29 - Richard Nunan
We've waited a long time for a global mountain running competition involving national teams but now the wait is finally over! This weekend runners from all over the world will come together for the Nations Cup! This is mainly because due to Covid concerns postponed this year's World Mountain Running Championships in Thailand to February 2022, and after the European Mountain Running Championships earlier this year was cancelled.
Over the past two months countries have been holding trials to pick their teams for the event, which will give much-needed experience and competition for athletes who've trained hard but haven't had the opportunity to compete at the highest level.
The venue for the event is the Val Bregaglia Trail, which starts in Promontogno, on the Swiss border, and finishes in Chiavenna, the scene of our final World Cup event. But it isn't the standard route for this established race, it's a specially designed route for this competition, with steep climbs and long descents. The 19km course, with 660m of ascent should provide a stunning backdrop for the athletes to do battle.
Our notification of the event came very late with 6 weeks' notice and so we while we are without Sarah for the ladies, we have a strong team representing. Great to see Zak getting a mention in the previews on both the Italian Athletics websites and WRMA. The very best to our Teams.
https://www.territoriotrail.es/quince-paises-en-la-copa-de-naciones-de-la-wmra/
Senior Men
Zak Hanna, James Kevan, Eddie o Connor Enda Cloake
Senior Women
Lisa Hegarty, Becky Quinn, Elizabeth Wheeler
As per Leo's post – 08:30am Sunday 31st October
Link below (should work Sunday) – we ill update tomorrow.
https://www.endu.net/en/events/val-bregaglia-trail