International Great Trail Challenge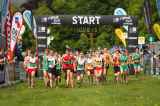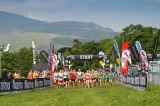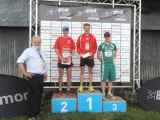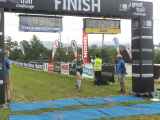 Authors
Gerry Brady
09 June, 2013
The Great Trail Challenge was held for the second year in Keswick in the Lake District in England. Two Irish senior teams travelled along with two juniors. Brian MacMahon (Clonliffe) repeated his podium performance from 2012 and his form looks like it is coming just right for the European championships in July. Raheny runners Ian Conroy and Cillian O'Leary (on his hill running debut) completed the team in 11th and 14th respectively.
Sarah Mulligan (DSD) had a great performance to take the bronze medal in the senior women's race. Louise Hill-Stirling (Clonliffe) finished fifth and showed good form after her first year on scholarship in the USA. Maria O'Sullivan (Raheny) made a solid debut in hill-running and should benefit greatly from the experience.
Junior man Mitchell Byrne (WSAF) was another runner appearing on the hills for the first-time and he ran solidly for 10th position. Sara Moore (Omagh Harriers) finished 9th despite being busy with exams in recent weeks.
Senior men
1. Steve Vernon (ENG) 39:51
2. Andrew Davies (WAL) 40:36
3. Brian MacMahon (IRL) 41:24
11. Ian Conroy (IRL) 43:03
14. Cillian O'Leary (IRL) 44:29
Senior women
1. Emma Clayton (ENG) 39:04
2. Katie Walshaw (ENG)40:10
3. Sarah Mulligan (IRL) 41:27
5. Louise Hill-Stirling (IRL) 43:26
11. Maria O'Sullivan (IRL) 48:31
Junior men
1. Nathan Jones (WAL) 36:11
10. Mitchell Byrne (IRL) 40:31
Junior women
1. Georgia Malir (ENG) 23:03
9. Sara Moore (IRL) 26:53