World Championships and British and Irish Trials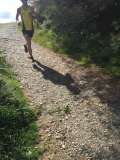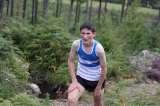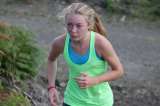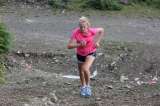 Authors
Trial World championships
30 August, 2015 - Gerry Brady
Ian Conroy continued his winning ways when winning the World championships trial on a new course in Crone Wood. From the start Conroy, Killian Mooney, and Tom Hogan dominated the race with Hogan ultimately getting the better of first year senior Mooney. Seamus Lynch was a comfortable fourth with a very competitive race for fifth between Brian Furey, Andrew Annett, and James Kevan. The latter missed four weeks training after injuring himself at Snowdon and the lack of training showed on the last lap.
Alex Hunter led the British and Irish trial from start to finish. Fifteen years old Hunter has been mountain running for one year and he surprised our more seasoned runners when he was fourth to the top of Croagh Patrick in July. Adam Phillips started well but the tough climbs gradually took their toll. Orienteer Cian May and Laois runner Cian McDonald had two very solid runs for second and third places.
The girl's race was a competitive affair also with Eva Roche holding a gradually increasing lead from early on. Aine O'Connor and Elaine Shannon stuck to the task and were rewarded with second and third placings. Under 15 girls Lara Gillespie and Caoimhe May had two excellent runs but are unfortunately too young for selection this year.
Senior Men
1. Ian Conroy (Raheny Shamrock) 41:00
2. Tom Hogan (SBR) 41:30
3. Killian Mooney (DSD) 41:45
4. Seamus Lynch (Newcastle AC) 42:15
5. Brian Furey (Rathfarnham) 42:20
6. Andrew Annett (North Belfast) 42:35
7. James Kevan (Clonliffe Harriers) 43:20
8. Gerard Maloney (St. Paul's) 49:28
Under 15 Girls
1. Lara Gillespie (Blackrock AC) 25:26
2. Caoimhe May (Celbridge AC) 26:28
Under 17 Girls
1. Eva Roche (St. Laurence O'Toole) 24:25
2. Aine O'Connor (Ratoath AC) 26:06
3. Elaine Shannon (Kilmurry Ilbrickane) 26:27
Under 17 Boys
1. Alex Hunter (Ratoath) 20:08
2. Cian May (Celbridge AC) 20:23
3. Cian McDonald (Ballyroan and Abbeyleix) 20:51
4. Adam Phillips (Swinford AC) 21:22
5. Jacob Corry (Omagh Harriers) 22:12
6. Dylan Kelly (Swinford AC) 24:42
Under 20 Men
1. David Gormley (Armagh Harriers) 34:04