Ballinastoe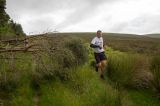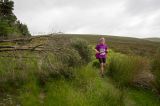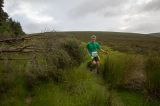 Authors
Andrew Hanney
07 July, 2016
Despite Irish Rails best attempts to make us late for another race, myself and Kilcoole AC club mate Mark Byrne managed to make it on time to the mountain biking mecca of Ballinastoe. I'd been at last year's Ballinastoe race as photographer. This time I was happy to be running instead of standing in one spot being eaten by all sorts of flies. My heart went out to the marshals, and I hoped they came with equipped with bug spray. After the usual pre-race chats with friends is onto the start. I had run the initial climb in a training run last weekend and knew what to expect, i.e. several large trees blocking the way and a dodgy looking fence. I wondered who would be vaulting that on the way down. On the training run I decided not to do the loop, as DWMRT would probably be still looking for me today.
As we are on the start line, I wondered how playing a football match the night before would feel on that climb, and I was soon to find out… I noticed a lot of new faces too, IMRA races are like that some days you know everyone, other days there's a lot of people you've never seen before.
Firstly, Angus gave the race description, telling us a lot of times to follow the yellow and red tape, I secretly wondered if the piece of tape he held above his head was a piece he removed to send us all the wrong direction…. As it turned out this course was expertly marked as you would expect. Great job Angus.
Newbie race director John Fitzgerald started the race with something that sound like a duck whistle, but everyone started running so off we went… Up the short hard-core road that eventually leads to the turn left and the start of climb 1, which is really in two sections. Pretty runnable till the fence and then a bit more demanding. I was happy at this stage to be running with people that are normally ahead of me, and I was happy that I had done this climb a few days before so I knew where to push on. After about 2k of climb we reach the Wicklow way, and we head left and over the fence to start the loop. Here stood the great Patsy McCreanor with his usual big smile that I found out afterwards meant "wait till you see the bog". At this point the terrain changes with every step , demanding you pay attention to everything, first the short stony downhill, then you hit the tree line and the first of the bog holes that I had been warned about due to the screams I'd heard a few seconds ahead of me. After two steps into the boggy mess you realise there's no point in finding a line and its better just to plough on , just try not to lose the shoes. Thanks to brother Mick's advice, I always retie the laces as tight as possible before these runs!
Then onto my least favourite part of these course which involved running on top of a mound with not much room to make an error which is difficult when you're getting whacked in the face by branches. All the time I know in back of my mind that we are losing all this elevation, we'll have to make it up. On through thick forest now, and all of a sudden a little wooden bridge in the middle of nowhere, I thought for a moment that IMRA had gone very posh all of a sudden to provide bridges when we normally have to plough through rivers J . Then we were back on the climb, Daniella was just in front of me as we started the rocky/mucky climb. Towards the top, I managed to getting back into a running stride and was happy to see Patsy again to send us on our way home, I was sure I'd see Daniella again as at Tonelagee she had floated by me down the mountain to finish a few minutes ahead. Just before I reach the top, I pass Daniella and Derek Livingstone who always has a word to encourage you on. Now the descent, and again I knew from my recce that it's pretty even despite all the rocks, I was able to push on and let gravity do the work, determined not to be passed at this point.
Reaching the fence & stile, I found the runner just in front of me had stopped, blocking the stile, they turned to ask me if this is the right way. After a few seconds, onwards and down the thankfully dry grassy descent, where Derek manages to squeeze past me before we got on to the road where we started, picking up the pace I passed a few runners on the home straight made for a satisfying finish.
A great night, topped off with a lovely pint of Guinness in Kavanagh's re-living the race with Mark and Tommy Galvin! Thanks to all the RD John and all the volunteers for another great event. Congratulations to Des Kennedy on wrapping up the Summer League title to add to the Winter/Spring league, you can have a well earned rest now Des!