Ticknock Winter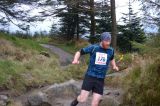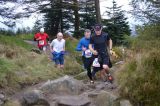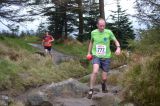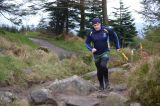 Authors
Peter O'Farrell
25 February, 2017
Killian Mooney was once again the class act of the field, moving well over the muddy ground and finishing clear of Conor O'Keefe and Damien McParland. Becky Quinn was similarly untroubled although Cathy Wyse did tell her at the finish she was gonna get closer the next time! Sallie Ennis seemed delighted to round out the podium.
After a tough week for the BHAA with the untimely passing of stalwart Maurice Timmons it was good to see James Higgins, another BHAA (and IMRA) stalwart, gunning towards the M50 prize. The other masters prizes went to Joe Lalor, Shane O'Malley, Tim Charnecki and Patsy McCreanor with Gail Phibbs and Laura Flynn taking home the ladies Great Outdoors vouchers.
Mike Long and Adrian Tucker did a fabulous job of marking, ably assisted in the background by Greg Byrne. Dermot Murphy saved the day, and the race, by volunteering for the laptop and all the other volunteers very ably and cheerfully looked after the jobs that needed doing with first aid officer Lillian only moderately busy. It's not Tibradden after all.
Everyone appeared happy at the finish - some just on seeing the finish. Many said how good the marking was, a few didn't wear their number and confused the poor laptop and there was no rain despite a very wet forecast.
Thanks to single car drivers such as Richard Church and Brendan Lawlor who come over from the wilds of Wicklow and thus find it difficult to carpool but considerately parked up in Ticknock and Marley Park respectively thus easing our carpark difficulties.
Indoor registration was a great help and thanks to Lamb Doyles for facilitating us and opening up early on a busy and long Saturday for themselves.
The winter league rolls on to Trooperstown and then Annagh Hill with a few volunteering roles still available.
Please do write up your own report, accounts from inside the race flesh out the bare results nicely. Thanks.