Howth Winter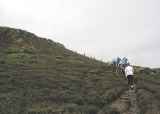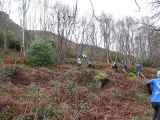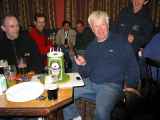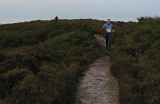 Authors
Unknown
28 November, 2009
Overheard during the week, "Oh yeah, I'll give Howth a go, it will be a short easy run." It may have been short at 4.6km, half the normal summer run but there was nothing easy about it.
As the runners gathered for the earlier starting Winter League race two it was becoming obvious that if you did not like mud or had left the shoes with grip at home this was not going to be your day.
</p>
Shortly after 11.00 the 87 runners set off around the two green fields of Howth GAA club overlooking the panoramic view of Ireland's Eye on a perfect morning for running. This was just about sufficient to string the runners out before they hit the obstacle course, which is the first few hundred metres of the forest. The sensible remembered the words of course devisor (and marker on the day) Doug Corrie, " don't stand on the fallen logs they are treacherous". Having survived that the race proceed up the only real hill of the day, steep but short, it must come as a surprise to those you have not been hillrunning before as it certainly does not look to the uninitiated like something you would run up. Once on top you have sight of the sea at the other side of Howth laid out before you and the demoralising sight if you are in mid position of the front-runners on their way back. The gorse fire during the late summer made the return leg a little more comfortable than usual and it is only a malicious rumour that the fire was started by a hill runner.
</p>
The race was jointly won by Niall Sherlock and Aidan Woods who very sportingly crossed the line together after not been too sure of the route on the run-in and neither wanting to take advantage. First lady was Emma Sokell who unfortunately damaged an ankle in the process; we hope this does not prevent her for another first place and clinching the Winter League Ladies Title. Speaking of titles and prize giving, it was confirmed that the WL prizing and disco (quiz was getting a little dated) will be held on Friday 5th March in Kiely's of Mount Merrion, please support.
</p>
The M60 class was won by Mick Kellett but much more fuss was made of another M60 who just joined the ranks today, Brendan Doherty. Chairwoman Jane Porter presented Brendan with a very elaborate cake in the form of a can on Heineken, Brendan thought it was an appropriate icon to symbolise his life.