World Masters - wmmrch2022.ie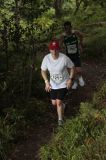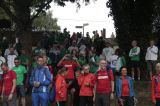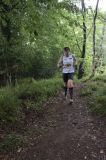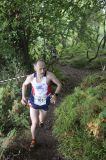 Authors
A Danish report from the World Masters Mountain Running Championship
08 September, 2022 - Rene Borg
With pictures and Danish language version: https://www.mountain-runner.com/2022/09/en-dansk-rapport-fra-vm-i-bjerglb-for.html
A year delayed, the WMRA's 21st World Master's Championships (for those of us over 35) were held in Clonmel in County Tipperary approximately 2.5 hours drive from the major international airports Dublin and Shannon (so yes 'it's a long way to Tipperary' as the song goes but this did not deter a large attendance).
Mountain running is a sport with many traditions, many surfaces and many route types. The Irish mountains are generally lower (up to 1000 m) and softer than the rocky alpine challenges you encounter as a mountain runner when you travel to Switzerland, France, Italy, Spain and other 'big nations' in our niche sport.
The Irish and British tradition revolves around so-called 'Up and Down' routes where many continental championship races come in the 'Uphill only' format. The World Master's Championships in Clonmel was formally an 'Uphill only' route starting in the town streets after which a brutal 2km climb on paved back roads takes the competing runners from 30m to 295m and into the 'Comeragh Mountains' - one of three local hilly areas that dominate Ireland's south-east but usually lie slightly in the shadow of Ireland's four most famous mountain areas: Wicklow, The Mournes, Connemara and 'The Reeks' in Kerry.
Both route format, geography and surface were therefore 'a little different' both for the local Irish runners who made up more than 60% of the 800 athletes gathered to compete in their age categories (M35, F35, M40, F40 etc. right up to M75 and F75). Technically, the route was not difficult with a variety of small soft paths, pebbles, fire roads, asphalt, small smooth forest paths and grass, but with only 2 km of distinct descent, the focus was on run-up power. Take a quick look at the many photos from the race and it's easy to see how hard work had to be done as the runners arrived at the big white crosses near the top of Scrothea Hill.
It doesn't sound like much when you finish on a hill that is only 304 m - more than three times lower than many mountains that people like to run on in Ireland. But the creativity of the route design from the championship architect Thomas Blackburn meant that 650 meters of elevation had to be overcome within the 10.6 km (older veterans over 55, ran only 8.6 km). From a practical standpoint it was ideal as runners could arrive at a well-equipped finish area, catch their breath and some energy and then slowly run the 3km back to the Hillview Sports Club where the medal presentation and celebrations were held (so festive that the Guinness keg was emptied within an hour and more had to be backordered). Many teams were still partying in Clonmel's pubs after the clock had passed midnight....
Back in the race: the nature of the route made it very easy to make tactical mistakes – how fast should you run the 500m on flat street, how hard should you tackle the first and steepest climb, how aggressive should you be on the 2km fast descent, and how do you keep the boiler going when you burn out on climb number two? Naturally, this meant that there were much overtaking and 're-overtaking' or simply 'good racing'. My local rivalry with my Danish friend and clubmate in 'Glendalough AC', Torben Dahl, continued even though we worked together as the only two Danes at the championship - both of us in the M40 category, surrounded as we were by green singlets for most of the race. Torben took the early lead, I led us to the middle of the race and then Torben took the baton and ran hard home. I crossed the finish line shortly after but unfortunately without a third party we couldn't combine our scores for team placement.
The day featured formidable performances, most notably the incredible time of 42 minutes by Britain's Thomas Roach. His slowest kilometer was 5:03 and his best 2:47. Not bad for a man over 45.
Personally, I had hoped to run a little better with the national vest on than was the case on the day, but some old niggles during winter training and a nasty sprain during a competitive run four weeks earlier left me a few minutes short of the target time. But the effort was there and the experience its own reward. Torben and I hope to run more veteran WCs and preferably with more Danish teammates in the future. Next time it's Madeira, which I unfortunately have to miss as I'm co-organizing the large Irish trail 'EcoTrail Wicklow' the week following, but veterans can also look forward to the European Championship in Switzerland from 6 July and otherwise failing that we still have time ahead of us: we can compete until we are 80 in this event...
Climbing in Clonmel
06 September, 2022 - David Power
Read my race report on competing in the M35 category on Saturday in Clonmel.
https://dapower.wordpress.com/2022/09/06/world-masters-mountain-running-championships-2022/