Hellfire Winter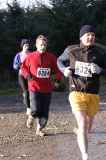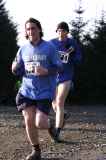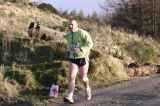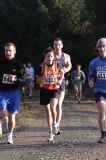 Authors
Unknown
28 November, 2009
Racing, sprinting towards the banner I?m damned if the heavy breather behind me is going to get my glory ? I had worked hard enough (over half the race) to get to this position. I finished 25th, my new place in the IMRA family. And it is a family ? everyone says how delighted they are to see me back racing. I get an extra yard or two from the feeling that gives me. I would however, need to be six minutes faster over the distance to catch the leader, none other than Gary Crossan (23.50), who turned up to the race with Maria McCambridge. She didn?t enter and maybe I?ll never get to know.
The Mammy of the family today might have been Eva with her freshly baked goodies for the troops ? at 50 cents a flapjack it?s fantastic value. Buy a tea, coffee, hot chocolate, noodles or soup for ?2 or some of Mammy?s delights and you?ll be supporting DEBRA Ireland and Fighting Blindness. Martina O?Kearney-Flynn, Colleen Robinson, Anne McKenna and Clare Glanville are raising funds for an Adventure Race in May in Kerry in aid of these worthy causes. They need your assistance. If you?re not sure how to assist them, just go to the other winter league races and enjoy the treat of someone handing you a mug of hotstuff. Rumour has it that Isabelle (32.29) is bringing a CHOCOLATE CAKE to the next race.
Daddy is away in Argentina climbing Aconcagua, and no doubt we?ll hear the ins and outs of his high-level adventures on his return. The rest of the family sweated off our mince pie gut or whatever. I believe Louisa (42.48) had a dinner party Saturday night where the Trifle contained no less than half a pint of sherry. Hazel (34.36) is happy to share the recipe. Those present for that event clearly had their own personal battle.
The women up front, Orla Gormley (30.27) and Zoe Melling (30.30), had a close run thing with 3 seconds between them. Roisin claimed to be going ?out for a jog? and came in third (31.08) with a good colour.
Nilton Demorais (24.49) is obviously a talented runner but couldn?t pull in David Byrne who was only 14 seconds off the pace. Of course Paul Nolan?s absence may have slowed the pace, Thank God I say...