Howth Winter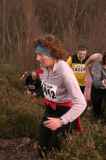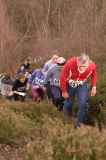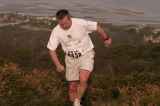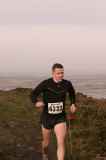 Authors
Unknown
28 November, 2009
Another fantastic morning provided the perfect setting for our annual winter northside run in Howth. There are some fantastic views on this run, that's if you prefer distraction over competition. I wasn't sure which approach to take as my achilles was causing problems & I was feeling wrecked after attempting to keep up with Beth McCluskey & Gerry Lalor on mountain bikes the previous day. Once I started moving my competitive spirit won out & I soon forgot about tiredness & potential injuries. No matter how competitive I was there was no catching Gary Crossan up front - I lost sight of him about 3km into the race. Perhaps some of the regular front runners would have given him a proper race? Still I was thankful to take 2nd due to all the absentees with Aaron O'Donohue following me home in 3rd place. Performance of the day probably came from Desie Shorten in 4th who is amazingly an M50 now! Poor Johathan Doyle arrived late & couldn't defend his 2005 victory. Similar story for Cormac O'Ceallaigh who was looking to see if altitude training on Aconcagua would make the difference. Remember to set that alarm properly next time guys!
Katharina Baldinger put in a commanding performance to take the ladies race, with F40's Laura Flynn & Fidelma Ayres coming home in 2nd & 3rd respectively. Sprint finish of the day went to the race between fellow Crusaders Orla McEvoy & Aoife Joyce - there's nothing like friendly competition :-)
There were some complaints about having to do 2 loops, rather than the normal short winter route. I think the vast majority preferred the longer route, particularly afterwards. I wore an altimeter & have added a race profile to the race description for those of you who would like to know how steep that killer hill is - you all know the one I'm talking about!
Thanks to all the volunteers - let's hope we have a similar number of volunteers in the future.