The Sugar Bowl - BBQ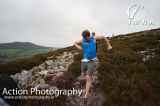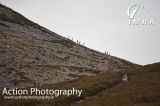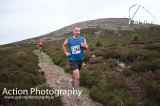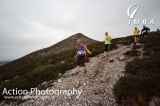 Authors
Rene Borg
22 July, 2011
TEAM RESULTS
MEN
1. UCD 25 (6 Tim Grummell, 9 Zoran Skrba, 10 Eoin Brady)
2. Crusaders 42 (4 Jason Kehoe, 11 Amidou Dembele, 27 Kevin O'Riordan)
3. Sli Cualann 56 (8 Ben Mooney, 23 Jimmy Synnott, 25 Rafael Salazar)
4. Setanta 94 (12 Paul Mahon, 15 Gerry Lalor, 67 Sean Hassett)
5. Boards AC 95 (24 John Ahern, 31 Eamonn Hodge, 40 Laurence Colleran)
6. The Vulgar Callunas 199 (20 Ian O'Kane, 51 John Langan, 128 Jesko Zimmerman)
7. Raheny Shamrocks 448 (141 David Brady, 151 Ciaran McGrath, 156 Mike Gomm)
WOMEN
1. River Runners 37 (4 Catherine Halpin, 9 Michelle Rowley, 24 Aisling Corkery)
2. Sli Cualann 45 (1 Jenny McAuley, 18 Liz Ryan, 26 Martina O'Kearney)
3. Setanta 62 (6 Hazel Thompson, 15 Colleen Robinson, 41 Caitlin Bent)
4. Crusaders AC 65 (16 Niamh O'Ceallaigh, 22 Clare Ganville, 27 Mary Collins)
5. Slaney Olympics 154 (50 Mairead Kehoe, 51 Louise J Nolan, 53 Deirdre Bower Kavanagh)
Alan Collins
21 July, 2011
Okay it's ages since I wrote a report and tonight I am finally inspired to take out pen and paper again (well iPad actually). I've decided the Sugarbowl is one of my favourite races on the IMRA calendar. It's not a serious race like our mid-season open mountain highlights like Brockagh or Seefingan but it's full of character and lots of fun. And there's a barbecue. I was particularly looking forward to it this year because a feisty work colleague had decided to make her IMRA debut and I was eager to find out how that would go. Fresh blood! Hopefully not literally. 
Light misty drizzle bathed us at the start and I wondered about where exactly to self seed myself. It can get a bit processional out there. Off we went - tearing off down the road one guy nearly went over straightaway, getting very much into the spirit of things. Then we had the bottleneck leaving the road and the one little muddy wet patch of the night - wouldn't be IMRA otherwise! Time for that procession bit and a little breather. Overtaking opportunities began to arise as we came off the first steep part: I got past John Greene in one such bulge in the trail and then burst through between a tall runner and a thorn bush as the gap closed. On we went and the trail becomes wide and grassy and leads up again. I think I passed John Langenbach on this climb - he would go on to have an eventful evening.
 I soon started to catch a youthful Trinity runner here and eventually crept past him with my tiny baby steps. He responded with an impressive burst and retook me at speed and total disregard for energy expenditure. Patience my child. Rockier underfoot now. Ten minutes or so in and about a kilometre off the summit. Maybe a minute later I drew up on the striding Captain Gear Change once more and off he went again on hearing my approach. Less impressive this time. Moments later he is doubled over, fagged. Saw that coming. I creep past doing my best tortoise impression - bye bye. His friend further up is faring better and matches my approach with a more sustained push. We are nearing the top now. As I hit the scramble to the summit - unique attraction of this race - I think of my erstwhile colleague and wonder will she be cursing my name by the time she gets this far. Hee hee. No tourists or walkers to swarm over this year sadly. 
The other Trinner tops out and pauses, hands on hips to survey his conquest. I just pass him unceremoniously. He's not very happy and grumbles something about going around a marker. You were standing on the marker dude! Now for the technical descent. Next target has some serious "Elvis leg" going on - ah haw haw - and it might be catching. He's using his hands to assist his steps down - that's a sure sign those quads are wet cardboard consistency. I'm a little better but in no condition to just get past him here -  I'll have to wait. A stronger contestant skins the pair of us with a couple of nice jumps. When things get a little less hairy I'm past papier mâché man. Have to watch this fast rocky section now - I'm an awful toe dragger and I need  to concentrate hard to avoid coming a cropper. Knees up Alan - do the Can Can! There's a junior ahead now and he's going great guns winding through the scrub but as he only comes up to my waist he's not going to stay ahead long. The Heather (or whatever it is) looks negotiable - I see a bare patch not far in I can use. I go for it with a hop, skip and a jump and steeplechase my way back onto the trail ahead of junior. Oh that was fun! Did anyone catch that? Junior, please tell me that looked awesome?!
Trail gets steeper now and more rocky. A proper downhill runner shows me how it's done and blasts past me, the rocks giving him no trouble at all. Won't be seeing him again. I'm catching Sonja Fuhrmann now though which I usually take as a sign I'm not doing too badly. Like me, she seems to be holding back a little on account of the rocks. But wait, ground is getting more peaty, here's a bend, maybe there's a gap.....and yes, I'm through. Sonja says something to me but I miss it. Sure it was funny though. I accelerate over the easier ground to try and put some space between us. I find it hard to go full tilt on this descent. Heading into the ferns now......holy sh1t where's the trail gone, I can't see anyone, which way is it going???? and BANG! I kick a rock hard. Goddammit. I very nearly go over but the ferns, perhaps feeling guilty about obscuring the trail, stick out a few fronds for me to grab and save myself. To make matters worse I'm being chased down by somebody, not Sonja. He asks am I alright and I tell him I was having navigational issues. Not a first for me that. That toe is going to hurt. I'm trying to recover and keep my place. I close the door a couple of times and hope the narrow trail will save me. But my adversary is wily. He chooses a different branch of the trail and seems to be making headway but I think my fork is more direct. I get held up by an early starter and he comes out just ahead of me where the forks rejoin. Decided against rugby tackle - bad manners. It's Peter Bell, who I remember passing on the climb with my baby steps. He's a stronger downhill runner it seems though and as I had been holding him up I don't fancy my chances of pegging him back in the final 500 metres. Nice 500 metres sign by the way guys. So hard to go flat out with these damn ferns hiding rocks!! A few more turns and we emerge onto the road and it's over in a flash. shake hands with Peter and smile inanely at people. Nice run, a bit of everything. lamenting only that I couldn't push harder on the downhill - not out of breath enough. Let's watch people finish. Oh look, there's John Langenbach and my my, he's been through the wars: cut knee, bloodied shoulder, grazed forehead and one lost pair of glasses. Not a loss on him. You do us proud John. (You'll be glad to hear John gets his glasses online for €13 and pulled another pair out of his car for the barbie.) there's my neighbour Mark McGrath contesting a sprint finish. Like a lot of people he thought he'd have a few more metre of road to work with. What about it route planners? Why not let the race finish under the gantry for one last ounce of excitement? 
Minutes tick by. Most people in. Work mate isn't though. I hear ominous reports of a girl with a sprained ankle struggling bravely down the mountain. Really hoping it's not her or it's a tragic debut for her and the bad books for me. Her friend saw the girl who fell though and confirms it was someone else. Phew. And there she is! All flushed and happy faced. I'm hopping up and down and clapping. 
Okay job done. Troops are home. Burger me.
Over and out folks.
PS - I would just like to voice my displeasure with the remarkable Tomerick Halvorsen whose insane winning time of 28:37 savaged all of our percentages. Grumble grumble.
Peter O'Farrell
20 July, 2011
1 Tomerik Halvorsen + Jenny McCauley
On a day when Norway won their 4th tour de France stage a tall tanned athletic stranger from Norway came and dazzled the field with strong uphill running and fine technical descending.
On a 5 day holiday to this offshore gem of Europe young Tomerik dragged his partner to a hillrun in Kilmac en route back from a visit to Glendalough, drawn no doubt by the rumours of amazing post race salads and BBQ food so well founded they had reached the pages of the Irish Runner magazine. The BBQ food so excited our winner he was quickly away back into town to sample some more fine dining.
Jenny had to settle for a tasty cup of tea but in the race she was a close second to training partner Jimmy but more importantly a clear winner in the ladies race.
Many thanks to all the organisers and volunteers for a great race and amazing BBQ. Our league winner Tom Hogan was on non-running volunteer duties tonight showing in a very concrete way the super ethos of IMRA.
Another Leinster League over and done with with Jenny possibly wondering what might have been with 6 good races and Sonja Fuhrmann taking the league with consistent good running - especially descending.
Bravo to all and G'wan Seamus Kilcullen - the most popular winner of the night!