Mweelrea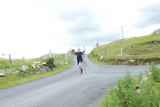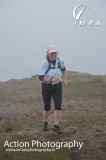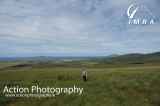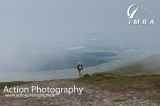 Authors
Jeff Fitzsimons
23 July, 2012
I've never been one for tactics, before this year my attitude was generally to enjoy the "race" and try have something for the second half. The Irish Champs had been slightly different for me this year, where my tactics had been to work out my tactics in the first few km. On Lug this involved finding myself beside Tom Blackburn at the summit and deciding to try follow his good line down. Unfortunately for me Tom has mastered the art of stepping over rocks that I still believe I can run through so a heavy fall early in the descent meant I only heard of his line after as opposed to watching it up close.
So maybe I should work to my strengths a little and see what happens? So that's what I decided for Mweelrea, climb as best I could and hang in there on the descent. Looking around at the start the presence of plenty of Newcastle singlets suggested the descent would be a bloodbath, with those of us not as comfortable coming down as going up under pressure to maintain positions on the way back. We set off in pursuit of the lead out car, (how cool was that?), and immediately I noticed there was a group of 5 or 6 of us ahead at the front. Fine, this pace is ok, stay where you are I told myself. We went through the gate, onto open land and still the pace was ok. Then when we started going uphill I began to doubt I could sustain this and have something left for the descent. Deon was easing away and from where I was it looked like he wasn't even trying, superb stuff. I was drifting off the rest of the guys, finding myself in familiar territory of late. Too slow to stay with the front pack, and too stubborn to allow myself drop back to the next bunch. I quickly made a decision not to bust myself to catch the guys up, Rob & Tom were not far away but the effort to catch them may have meant I had nothing for the descent, so I stayed put.
Coming to the decision point as to going left around the col and somewhat runnable terrain versus the direct line up the scree I decided to take a risk and follow the lead of Deon. Everyone one else ahead of me had gone left but Deon was flying up, straight up! So I chanced my arm to see if I could make up the ground on the lads by taking the alternate route. I think it was the better route for me as I came out having made a little ground I think. Then I found myself in familiar territory at the summit, just beside Mr. Blackburn. Right, see if you can follow this fella properly this time! Within a few hundred metres the gap had opened, once he disappeared over the edge to the scree it was all over, I was on my own, no following Tom this time either. It was not long after that I realised I had not taken note of a landmark or two to bring me down to the gate. So I ran in what I felt was the right direction, aided by the good weather allowing full sight of beaches and houses. Apologies to Bernard Fortune and Audey McVeigh for dragging them 200 metres left of the gate. When they caught me I was just confronting my error, Bernard made our mind up as to the next course of action as he ran along the fence back to the gate. All the time Audey behind me giving me grief for my poor directional sense, me asking him did I have Mountain Guide written on my back.
The chase down the road was torture, I think it was Kevin Donagher who went past me and Bernard with ease in the final few hundred metres. I was giving it everything to pip Bernard, just once legs, just once come on, he's fading, he does this to you every race, get him back. But no, I was fading at what looked like the exact rate Bernard was fading, so we finished in familiar order of late, Bernard then me. My legs were like jelly. They are now tender as bejaysus, two days later, quads trashed to within an inch of their skinny little lives. Afterwards there was more ribbing about my little detour, to be expected. Tom asked had I followed his line, eh I couldn't see you with the gap you opened so no was the answer to that one. A cup of tae chez Alan. All good.
As ever with a championship race there were a few little surprises. Water, cake, lovely lovely cake. And a dip in the Atlantic, worth the drive from Dublin and back alone. I was a little sad to be driving back and not staying for a few pints and another race but sobeit. I had the company of John & Brian in the car on the way back which was much appreciated.
The last few races have been educational. It doesn't matter how quickly you go up, if you can't go down in roughly the same style then you will throw away places. I always knew that but it's been starkly illustrated to me of late. Tom put 4 minutes into me on the descent, that's an age. Bernard makes the art of going downhill fast look like a Russian ballet without the skirts and tights. I have a lot to learn, I need to go learn it.
As ever thanks to Mr. Irish Championships, Vivian, and his band of merry helpers. Special mention to John and Eithne on the summit. Even if I do look like I'm trying to moon walk or something in the picture John took.
Dermot Murphy
22 July, 2012
King of the mountain points:
Deon McNeilly 10
Rob Cleary 9
Kevin Donagher 8
Tom Blackburn 7
Jeff Fitzsimons 6
Zoran Skrba 5
Audey McVeigh 4
Bernard Fortune 3
Richie McAuley 2
Brian Wilson 1
Queen of the Mountains:
Jenny McAuley 10
Diane Wilson 9
Daniela Boehme 8
Denise Cahalane 7
Julie Byrne 6
Ronan Hickey
22 July, 2012
My goal for this year in IMRA was to complete 3 Irish Champs races for the first time ever. 2 of them (Lug and Carrauntoohil) being mountains I'd never set foot on before.
Mweelrea was my final race and probably my last of the season and what a cracker! Perfect weather and perfect location, starting and finishing on Silver Strand beach. Myself and James Clancy convoyed in cars from Dublin as he was staying to race Nephin and I had to get back to a Stag weekend. Despite 3 separate turf lorries, an oil truck, several tourists in rental cars and even very nearly a funeral cortege we managed to make it to registration with a half hour to spare.
After a quick description from Vivian we set off.with him leading us, Tour de France style, in his car.The road quickly gave way to tussocky grass and a long long slog up. I looked at the two options of getting to the Col and chose the longer more runnable one. Which was stupid, in retrospect as I wasn't running at the time but hey, these things make sense at the time. I kept thinking as I hit the top (manned and womaned by John and Eithne), that I needed to stay left as I came off but of course seeing a runner in front of me I blindly followed him and ended up hitting the barbed wire fence with no sign of a gate.
Myself and Kenneth McCarthy decided to hop the fence and take the straightest line down to a road that we could see. Except I managed to catch my shorts on the fecking barbed wire at a VERY important and delicate part of the operation. Looking back in panic I saw my "Mark" (Cormac O Ceallaigh), Daniella Boehm and others bearing down fast so with one last tug I ripped my shorts off the fence and bolted, feeling much freer, in several senses of the word. Unfortunately for me Cormac was both faster and navigationally smarter than me and popping out on the road earlier than me blasted ahead on the last section to beat me home.
A finish line replete with fantastic cake (did I hear the RD saying it had been made by Daniella? Massive respect to whoever it was anyway!) and a large container of a lemon drink, which Dermot told me he thought was disinfectant just after I took a swig (luckily not the case) was only improved by a dip in the sea where I saw what was an iconic image of this year's Summer.
An IMRA runner standing in the sea up to their thighs, but still wearing their hoodie on to keep warm.
An amazing race and thanks to all the Irish Champs race directors and volunteers for such a brilliant series!
Brian O Murchu
21 July, 2012
After 21 IMRA races, this was my first mountain race outside Leinster and the trip alone was worth it! I carpooled with Jeff Fitzsimons and John Greene. I left at 7.15am for the 40mins cycle to Rathfarmham, before a 4.5 hour drive (with x 2 stops) destination: Silver Strand, Co Mayo.
Passing Crough Patrick on the way, which looked awesome and BUSY! It felt like we had Mweelrea all to ourselves. Doing a warm-up with last years winner Robert Malseed, his advice was on the descent to aim for the farm buildings and not the strand.
With the DMP 21k still in my legs, I decided to start this race from the back. We had less than a kilometer on the road before a right-hand turn into real cross-country terrain with no markers, no recommended route, but instructions to get to the summit and to shout out confirmation of our numbers to the summit marshals. As we took the right-hand turn into long grass and open mountain it was quite boggy and heavy on the legs. I managed to keep running until we got a fair bit up the mountain to a gully-ish area with a small stream (and a v small waterfall), the slope got steeper and steeper. From this point on, walking was required. A number of runners were going left (the summit was to the right as the crow flys), a longer way but less steep. The remainder in sight were going straight ahead, visually shorter but with a much steeper gradient. As I was already walking, I was taking the shorter but steeper option straight ahead. As we got close to the summit, even though it was a clear day and visibility was good, the summit was enveloped in cloud. This marked a great transition of the race of summiting and starting the descent, but not before one of the summit marshals took photographic proof of my successful ascent.
Usually in IMRA races, I hate descents and those are places where I get passed. This race was no exception, but even though I enjoyed the climb the descent was a nightmare for me. There was a heavy mix of rocks to jump over, some to trip on, and other loose rocks to slip on. Damn, did I loose alot of time and places going as fast as was comfortable -which was probably about the same speed descending as ascending!
Finally (and eventually) coming off the scree back onto the grassy, boggy ground the rest of the race was really enjoyable and the view over the bay, the islands, the mountains across the inlet was spectacular! Even falling twice at speed over the boggy ground added to the fun (falling without getting hurt adds to the thrill)! Remembering the words of Robert Malseed, I was heading for the farm buildings and not the strand. But when I got close-ish to the farm buildings the runner in front turned left, therefore I turned left. When I reached a fence I realised I had turned too soon. I saw the runner ahead stop and look back at me. I had stopped and looked back at the two runners behind me, all of us seemed to be trying to figure out how to make the best of a bad situation.
All was not lost, and with a new improvised route which included extra fences, we were all soon back on the tarmac road to cruise into the finish. After crossing the line turns out there was some fantastic chocolate cake available (which I helped myself to copious amounts). Followed by a dip in the Atlantic Ocean before the prize-giving.
On the way back I was starting to regret not having planned to run Nephin the next day. After having completed the Leinster League, completing additional leagues including Irish Championship races will be my priority for 2013!