Killaloe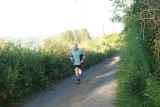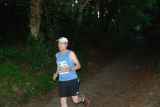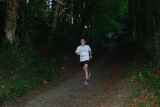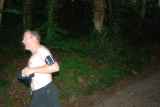 Authors
Sharon Lucey
13 July, 2013
This week saw the 6th race in the Wednesday night league being held in Killaloe, on the banks of Lough Derg. A wedged car park, burger van and ice cream cart on site proved that it really was an evening to be out and about. With temperatures still in their late 20's, 48 brave souls ventured out into the hills of Ballycuggaran woods. The race began on a minor road, following red signs for the Shannon regional trail. Runners began the long steady climb up this road for around 2.5km before crossing the gate leading to the woods themselves. The relentless climb continued as the route continued up alongside the stream, varying from the regular 'winter' route. The effort and tiredness were worth it as everyone was rewarded with spectacular views across the lake as the sun beamed down on last week's race location, Tountinna. The scenery was picturesque. A perfect night for hill running. After soaking in the views, the route then veered right, up a mountain bike trail to the welcome shade of the forest. Here, runners were forced to navigate their way over tree roots and stumps along the narrow forest path before once again returning to the fire roads.
The battle up front saw the usual suspects fighting it out for glory. In the end it was current league leader Tom Blackburn who snatched victory from Brian Flannelly, with Mike 'Curley' Cunningham rounded off the podium places in third. So far in the league, it has been these three warriors which have consistently taken podium spots. Who will battle it out with them next week? In the women's race, Aoife Nagle took victory, with Lorraine Horan and Sharon following in quick succession behind. The early lead built up by Maria was unfortunately snatched away from her as injury crept in.
Once again, a number of 'thank yous' are called for as without the support of our volunteers, races like these would not be as successful. Special thanks go to Keith and Jane who sacrificed their fine evenings to stand at the finish to do photography and time keeping. Thank you also goes to Steve who compiled the results after the race and to the Blackburn girls who provided cool refreshments to all finishers.
After the buzz from this race, who is ready for another race? In two weeks time, 24th July, we will be heading across the lake to Keeper Hill for the penultimate race of the league. Slightly longer than the other races in this league, this is one route not to be missed.