Cratloe Woods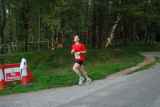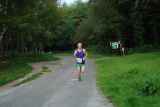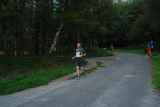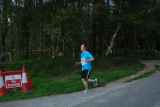 Authors
Sharon Lucey
09 August, 2013
This week saw the Munster Wednesday Evening League draw to a close, with 41 runners taking on the fast and interesting course in Cratloe Woods. The weather conditions were perfect and Owen Boyhan treated us to a wonderfully marked course on a variety of trails and paths, and most importantly, with very little use of roads. The changes in direction and surface underfoot kept everyone focused and we were even rewarded with a view down to the estuary as a result of some recent felling. The positive remarks from everyone afterwards proved that this was a great end to the league.
The battle at the top of the race was close, with Mike "Curley" Cunningham pulling away from Carl Lyons to take victory by exactly one minute. Mark Whelan held off some strong contenders to snatch the final podium position. In the women's race, it was once again Loretto Duggan who took prime position on the podium, with Dee Finn and Aoife Nagle completing the top spots. Congratulations must also go to our two youngest runners on the night, Lorcan Carberry and Sophie Kelly, who both ran well to complete the course.
I would like to thank the volunteers on the night, who again stepped up and offered assistance without any hesitation. Firstly to Owen who as I said already did a great job in marking the course before the race but who also stepped in as race photographer on the night. Huge thanks to Jane, our usual photographer, who swapped positions last night and took on the role as official timekeeper. Thanks must also go to Colm who arranged the big feast for us afterwards in Setrights.