Trials for Worlds and British and Irish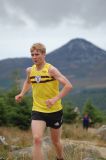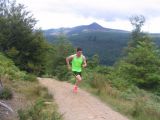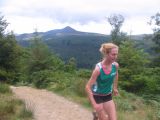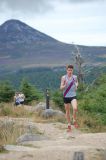 Authors
Hanna and Shaughnessy win World Trials
14 August, 2016 - Gerry Brady
There was some excellent running in the trials for the World championships and British and Irish junior championships. Lara Gillespie (Blackrock AC) won the youth's girls race and this year is old enough for international selection for the British and Irish championships. She won by just under a minute from Eva Roche (SLOT). Cian May (Celbridge AC) had an excellent run to win the youth's boy's race from Cian McDonald (Ballyroan Abbeyleix).
The junior men's race was competitive with the winner of the European trial Paul O'Donnell (DSD) coming out on top ahead of Ruadhan O'Grada and Alex Hunter. Iosac Coleman was fourth ahead of Christian McKenna (DSD).
Laura Shaughnessy (DSD) is getting better and better in the mountains and she had a convincing win from Sonya McConnon (DSD). Clare McCarthy (DSD), who was a member of the Irish team that won the International Youth Cup in 2012, was third. New boy Zak Hanna dominated the senior men's race with an impressive time of 32:44 ahead of Ian Conroy (Raheny Shamrock) and James Kevan (Clonliffe Harriers). Hanna only started running six months ago after a background in cycling. Peter O'Farrell (Rathfarnham) completed the top six to round off his preparations for the World Masters at the end of August.
YOUTHS GIRLS (born 2000-2001)
1. Lara Gillespie (Blackrock AC) 26:57
2. Eva Roche (St. Laurence O'Toole) 27:45
3. Aoife Colleran (DSD) 29:28
4. Niamh McDonald (Ballyroan Abbeyleix) 29:45
YOUTHS BOYS (born 2000-2001)
1. Cian May (Celbridge AC) 23:00
2. Cian McDonald (Ballyroan Abbeyleix) 23:30
3. Joe Bosonnet (Carrigaline) 26:40
4. Kevin Bushe (Enniskerry AC) 31:59
JUNIOR WOMEN (born 1997-1999)
1. Amy Walsh () 37:08
JUNIOR MEN (born 1997-1999)
1. Paul O'Donnell (DSD) 36:30
2. Ruadhan O'Grada (DSD) 38:09
3. Alex Hunter (Ratoath) 38:25
4. Iosac Coleman 38:55
5. Christian McKenna (DSD) 39:26
SENIOR WOMEN
1. Laura Shaughnessy (DSD) 38:33
2. Sonya McConnon (DSD) 41:31
3. Clare McCarthy (DSD) 43:58
4. Harriette Robinson (DSD) 44:24
SENIOR MEN
1. Zac Hanna (Newcastle) 32:44
2. Ian Conroy (Raheny Shamrock) 33:23
3. James Kevan (Clonliffe Harriers) 34:23
4. Brian Furey (Rathfarnham WSAF) 35:08
5. Andrew Annett (Mourne Runners) 35:55
6. Peter O'Farrell (Rathfarnham WSAF) 36:59
7. Dermot Gorman (Raheny Shamrock) 41:06
8. Naoise O'Gibne 43:11
9. Fionn Marum (Portlaoise) 43:25
10. Michael Gygax (Raheny Shamrock) 52:35