Seefingan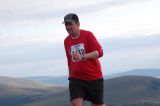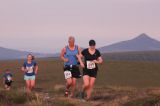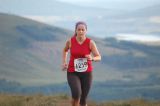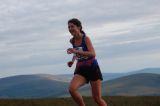 Authors
See Finn then See Finn again
05 September, 2018 - Eoin Rothery
This is my favourite area of the Dublin Mountains and it didn't disapoint. What a fantastic evening and wasn't the hill in great condition. Quite a bit different to the last time I ran a hill race here 35 years ago, mainly my knees. When we saw this on the calendar and it was during our Irish holidays we had to come. Good to catch up too with some familiar faces - Robbie and the Gygax! Aoife enjoyed exploring the passage tomb as well. And I had a drink from my favourite mug to celebrate (see photo I uploaded).
See this fingan lark....
19 July, 2018 - Mikey Fry
King fishers in enniskerry for the lads for dinner tonight followed by ice cream my dream race Preparations which includes me not eating them at all:( up to Grammy and grandpies to drop the lads off... Grammy falls in the garden face plants to the ground maybe she should take up mountain running to get better balance thankfully she's ok :) off we go to old bawn pub to car pool up to race sun shining chatting away to the crew Jason is putting off lifts I secretly think he wants to stay in the pub:) Paul drives thanks again nice chats with Connie Jason on the way we park walk to Reg more chats I think we need cups of tea at these races so much chatting to be done ...500metres back on the road to break up traffic Laura gets us under way and we head up the road take a left and it's pretty much into a climb a proper mountain run this is...Brian Barry pat then myself bernad and co behind I keep up with the lads for a good bit nelus passes me and then Mr super Bryson man he flys up those hills :) it's such a beautiful run it's lovely under foot ...so we get to first summit Luke passing me out before somewhere and head across to seefingan legs seem to be going ok so when head down off it there's a lovely run down from there bernads hot on my heals and I take a fall just near the bottom and bounce back up but he passes me so I follow but struggle to keep up with the little group of 4ahead when we reach next summit I'm falling behind but still pushing eventually we're at the last summit and the little flat bit just before I notice I've got a friend so I push on hit the last summit and head for home hoping I can shake this visitor but it John bell and he's fast on the down hill so we lash down the last bits me hanging on John trying to pass I'm not letting him through the gate which people missed a few years ago and had to head to the finish by the road:( this bit is where you really have to focus on the ground one miss footy placement and boom you could snot yourself...blah blah sorry so we eventually down and I told myself that he's not passing me and what happens John passes me well done dude super racing after last weeks disaster we both had:)
Ps...Peter now has retired after his win last week and won't be seen again at an Imra race he off doing yoga and drinking beetroot juice:) some nice chats As usual at the finish thankfully I think there's was no serious injuries Like Ken's broken shoulder when this race was on last a couple of years ago....long walk back to car I noticed some poor sheep who looked like they had to shear themselves poor souls :)
Walked into bar thought we'd one the lotto lots of food and a big chocolate cake which was meant to say turbo unfortunately it was spelt wrong but hey it was lovely..SO A BIG HAPPYBIRTHDAY TO TORBEN WELL DONE:)) thanks so much Tanya and torben for organising yum yum very kind...also I found out Eoin Keith secret is three helpings of chocolate cake so people chocolate is good for you:))
Thanks again to Laura and co for a super race... I have to say probably the best race on the Leinster league this year let's see if it will make it to next year again proper mountain running....
Mikey