Glen of the Downs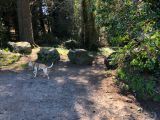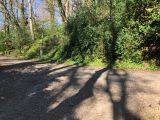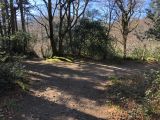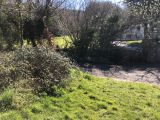 Authors
In Praise of Wednesdays.
18 April, 2019 - Brian Kitson
I spent the afternoon before the race in the National Gallery of Ireland with the kids. This was a case of 'right, that's it parenting'. Enough was enough and it was time to push against the always-on, disposable, instant-grat technology in their (read 'our') lives and spend some time searching for something with meaning. Given what happened this week in Paris I suppose a part of me also wanted us to appreciate the history and art that we have on our doorstep. Of course, severing the chord that a seven and 10 year old have with their devices is a high risk strategy so it was good to see both of boys giddily racing from room to room to find the next priceless work of art on the 'Kids Tour'. We even managed to learn something about the pieces we saw thanks to a free audio guide 'phone' we were given which ensured we didn't have to go completely tech free. By the end of our tour we were all feeling enriched but bloody knackered and I wondered how already tired post marathon legs would find the first hills of the season.
Last summer I read about how endurance cyclists focus on their power to weight ratio to improve performance and after living like a sailor on shore leave for the back half of 2018 my new years resolution was to lose a bit of weight for the hills. I launched an intermittently successful offensive on booze, food and treats but nonetheless slowly began to see some results. After four months, give or take a few pounds, I managed to lose a stone in weight and am now the lightest I have weighed since my school days. I found that the cyclists are onto something as I earned PBs at 10km, half marathon and marathon distance in the last couple of months. Now it was time to see if this would translate back into the hills.
I got a lift down to Glen of the Downs with Warren Swords, no better man to chat about the mountains with on the way to a race and thankfully the traffic wasn't too bad. Paddy O'Leary's fantastic record on the Wicklow Round last weekend was all the talk when we arrived and it was fun to speculate about future attempts. Mikey, our Race Director, with the meticulous attention to detail we have come to expect of RDs put an end to the recent spell of cold weather so it was lovely to chat with people in the relative balmy conditions as a hundred pairs of eyes watched Jason Dowling try to get the chip timing system up and running. He soon realised he might as well be using a bag of chips as a tracking system so he too wisely decided to abandon the technology and go old school instead.
The Glen of the Downs race is a favourite of mine. The course has a mix of everything I enjoy; steep but runnable climbs, fast tricky descents and good quality dirt trails in a beautiful setting. I did well last year which also helps and even managed a very rare win over my pal Rob Costello. What's seldom is wonderful and thankfully Rob was too polite to show any annoyance he might have felt as I frequently laid claim to the bragging rights during the year. Beating me in nearly every other race since probably made this easier for him. Anyway, I was in good shape and hoped to give this race a right good go again this year.
I've only managed to do twenty-something IMRA races since I started running back in 2013. Work has made it difficult to regularly attend and therefore I'm still trying to figure out the approach that works best for me on these shorter races. I've experimented with long, short, easy and hard warm ups, aggressive starts, slow starts and steady starts and have yet to find the perfect strategy. Last night at the start line I decided to push as close to the front as I dared and set off on a steady pace up the steep climb. As is the often case with these races, the start is harder than I'd like it to be and despite moving fairly quickly up the hill I still was engulfed by the runners behind for the first half of the climb. Looking ahead half way up the climb I couldn't believe how many people were ahead of me. However, the good news was that as I approached the top, I could still see Rob not too far ahead. I'm used to seeing him quickly disappear off into the distance early on in races so it was good to be still in touch. Lungs heaving, I turned right into the forest and found myself picking off a couple of runners along the relatively flat section. After some initial trading places, the group I was with settled into a sort of cease fire. I suspected people, like myself, were trying to recover for the fast descent that lay ahead. So, we snaked our way in an orderly line up past the ruins, but sure enough once we turned right onto the descent everyone let fly. We bate our way down the hill like bouncing balls as we dodged and ducked trees, jumped and danced over roots trading places all the time.
The section at the bottom by the stream tough. The spell of the race was somehow broken by the incongruous sound of the traffic in such an otherwise tranquil spot. Also, because it's fairly flat it demands a pace that's was difficult to maintain after the effort already exerted. At least the narrow trail provides a chance to try to hold a position but there's potential for carnage going through the wide car park. Anyone feeling strong enough has all the room they want to pass but it took a strength and conviction I lacked at that moment to make any kind of move here. But I kept chugging along, more like a Ford than a Ferrari, and when I reached the turn for the final climb, I found myself within ten metres of Rob. He's a strong uphiller so I gritted my teeth and tried hard to hold the gap. It didn't seem to be working as I was losing places. I had passed Ben Mooney a little earlier in the race but he charged up the outside and was gone. I kept going though and was happy to be still in sight of Rob by the time I got back to the ruins.
This was my chance. I'm relatively fast on the downhills and last year caught Rob on the steep section 30 metres before the finish line. I just needed to stay in touch with him until the last downhill. I pushed hard but he put the boot down along the trail back to the road and was extending the gap between us. I finally made the left turn onto the road and let fly. I managed to pass Ben and set my sights on making up ground on Rob who was by now 50 metres or so ahead of me. I lengthened my stride as much as I could hoping my tired legs wouldn't cause a high speed face plant but, try as I might, I just couldn't close him down and he finished a couple of places ahead of me. Still, I was delighted with how I ran and it was my best position in a Wednesday night race in some time. Although Rob claims the bragging rights he'll surely know that the deal is that I get to win all the other races.
Later that night I was thinking about our visit to the gallery and how there is also something very real, authentic and enriching about these Wednesday night races. We burst free from the city to come together, to pay our few bob, to pin a number on our chest and to go hell for leather in the hills with a hundred or so kindred souls. We each finish breathless and invigorated. Life is fast, busy and complicated and that's why I find these races, and the occasional gallery visit, so important.
We're lucky to have them on our doorstep.