Mount Leinster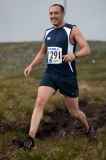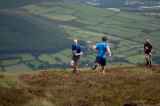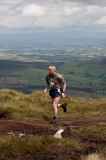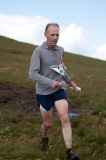 Authors
Sinéad Roche
15 August, 2009
Mt Leinster 2009 - Summit Times
Tom Hogan 36.4
Martin McDonald 38.17
Bernard Fortune 40.38
Martin Monaghan 41.26
Adrian Linehan 41.36
Zoran Skrba 42.18
Jason Kehoe 42.3
Adrian Tucker 43.09
Hugh Kinsella 44.2
Dermot Murphy 44.32
Mick Hanney 44.39
Liam McFadden 45.25
Conaill Cooper 45.26
Alan Ayling 45.29
Rene Borg 45.58
Paul Mitchell 46.06
Paul Smyth 46.28
Cormac O'Ceallaigh 46.31
John Langenbach 47.12
Chris Squance 47.33
Stephen Tyrrell 49.12
Paul Joyce 50.02
Patrick Ryan 51
Barry Murphy 53.53
Thomas Galvin 54.23
John Fitzgerald 54.31
Fergus Murphy 55.07
Diarmuid O'Colmain 55.29
Derek Livingstone 56.51
Ray Hayes 56.56
Eva Fairmaner 57.26
Niamh O'Ceallaigh 57.45
Francis Fleming 59.07
Roisin McDonnell 60.19
Eithne McShane 60.24
Aidan Blighe 60.26
Colin Doyle 66.08
Kevin Byrne 66.5
Don MacKinnon 68.48
Brendan Doherty 69
Vanessa Byrne 80.3
Mick Kellett
Seamus Kilcullen
Rene Borg
27 July, 2009
TEAM COMPETITION
Local team Slaney had 6 men out and duly followed Tom Hogan\\\'s record-breaking run with winning the team competition with 27 points down to Boards AC and Crusaders AC who tied on 49 points with Boards taking second courtesy of being first over the line: Paul Joyce arriving before M60 winner Diarmud O\\\'Colmain.
Sportsworld were close to knocking both off, when two runners had arrived it was Boards 29, Crusaders 22 and Sportsworld 24, but they just about lost out and finished on 50 points.
GEN were next led home by an impressive Alan Ayling who capped off a defiant ascent with a swirling descent and was supported by rivals Mick Kellet and Brendan Doherty.
Sportsworld now lead Boards AC by 10 points as the only teams with 3 completed races. Crusaders, Sli Cualann and Metro St. Brigids still all have a chance to challenge for the LC title at Fraughen Rock.
The women\\\'s was a clean sweep for Crusaders with their ladies taking 1st, 2nd and 3rd and now are the only remaining female team who can complete the LC making them winners of this competition.
MEN
1. Slaney Olympic 22 (1 Tom Hogan, 5 Martin Monaghan, 16 Conaill Cooper)
2. Boards AC 49 (10 Mick Hanney, 19 John Langenbach, 20 Paul Joyce)
3. Crusaders AC 49 (7 Jason Kehoe, 15 Rene Borg, 27 Diarmud O\\\'Colmain)
4. Sportsworld 50 (11 Paul Mitchell, 13 Liam McFadden, 26 John Fitzgerald)
5. GEN 83 (12 Alan Ayling, 35 Mick Kellett, 36 Brendan Doherty)
WOMEN
1. Crusaders AC 6 (1 Niamh O\\\'Ceallaigh, 2 Eva Fairmaner, 3 Roisin McDonnell)
Rene Borg
27 July, 2009
Finally the day came: A few years after I first heard of "Mount Leinster", I stood at the starting line of the race to the summit of the highest mountain in Carlow and Wexford. John Kelly, the Boy from Killane, was the darling of this mountain in 1798. Today it would be Irish International Tom Hogan of hosts Slaney Olympic. The club, sporting the Purple and Gold of Wexford, was well represented with six runners and duly took their first team win of the Leinster Championship on home ground. Sadly no Carlow club attended by North Laois were represented ably by Martin McDonald who finished 2nd and won the M50 category. 3rd man and first M40 was another local: Bernard Fortune of Sliabh Bhuidhe Rovers while Dublin did get some visitor's joy when Niamh O'Ceallaigh won the women's and her dad Diarmud took the M60s.
But that's how it finished; let's have a quick look at the race. If Snowdon had been the main course of my season, then Mt. Leinster proved a very interesting dessert:
Tom Hogan was the man to catch as it would prove and set off at a blistering pace, clearly intent on challenging Paul Nolan's record. In Tour de France terms a group of "poursuivants" consisting of Martin McDonald, Adrian Linehan, and Martin Monaghan formed behind him with a much bigger group, including myself started to string out as Bernard Fortune compromised on his usual steady start to press the pace with Jason Kehoe in tail.
Many runners commented that the start had been frantic as a result of this but starting out in "row 3" the pace felt even enough. There surprisingly long fire trail leading up to the ridge between Mt. Leinster and Black Mountain eventually got too tempting and my legs were still running on the few fresh fibres left from Snowdon so I decided to try and push the pace a bit here breaking a gap on the main group.
About 500m laters the gradient started to increase as fire trail gave way to the rocky and grassy zig-zags leading up onto the ridge. I pulled back the intensity to avoid a blow-up and was quickly passed out by a big group of Zoran Skrba, Mick Hanney, Dermot Murphy, Paul Joyce and Sportworld's Liam McFadden and Paul Mitchell who seemed to have their own inter-club battle going on for most of the ascent. Zoran had timed his race particularly well as he caught up with Jason Kehoe to finish 6th with Jason and Wicklow Rounder Adrian Tucker in close pursuit.
Hugh Kinsella came up to my side and as we both slowed to powerwalking on the steeper parts of the climb he asked "what's your excuse". "Snowdon", I said, "Yours?". "Don't ask!" he said. At this stage, the tempo kept changing as my legs struggled to figure out whether they were tired or not but eventually Hugh ran onwards on his own and Alan Ayling, putting in a combative effort, passed me out on a few occasions only for me to pass him out again whenever I got sufficient recovery. "Run-walk-sprint-walk-run", it was very haphazard going and as the terrain worsened and the trail turned wet and muddy, this became more obvious. Hugh in the meantime caught up with Mick Hanney and the two finished close together with Paul and Alan closing on them on the descent. I should note that the ascent grade on the mountain is actually a very modest 9.9% compared to grades from 12-16% on some of this year\'s other open mountain courses.
Towards the end of the ridge there's a bit of relief as you have a short fast descent to the final saddle before Mt. Leinster: The television mast now agonisingly near yet so far. A final steeper ascent follows this flattish bit. Alan and I passed out Paul Joyce on the first part of this climb with the Sportsworld runners still in sight. It was a perfect place to slow down, take a gel and some water, which I duly did, but Alan had different plans and put in a well-timed attack to that would see him rush to the summit in a perfect position to utilise his strong descending skills. I was freshening up for the umpteenth time and tried to claw back but quickly realised my efforts to claw back here were in vain.
I caught up with the Sportsworld runners though and we fought to find the best way over the deep muddy slog on the top before we found relief as we crossed the tarmac road coming from the other side of the mountain. I arrived just ahead of Paul Mitchell and we both stopped to take a quick drink off Isabelle who was stationed there. The heat on the day was surprising and I knew I needed a lot of fluids to cope with the evening's planned party!
Coming off the top well I suddenly found my shoe trapped in a big pile of bog and as I pulled my leg out the shoe got stuck. Backtracking a few steps I managed to dig it out of the hole but lost time untying the shoelaces and trying to get the dirty thing back on. Paul Mitchell, Liam McFadden and Alan were now long gone and Paul Joyce had passed me out, but not before assuring that I hadn't had an injury. I could see Paul Joyce somewhere in the back, so hurried down the hill recording a 4:04min/km despite the long stop.
It was all fun now with the soft terrain posing no danger but plenty of challenge and I clawed back Paul Joyce coming over the climb back up the saddle. Next I caught a Slaney Man, Conaill Cooper, I think, and was hoping to see more runners coming into sight. Unfortunately a long emptiness met me as I tried to rush down the harder path towards the fire trail and once I hit the end my legs had had enough pounding. Punished by 5 miles of Welsh rock 7 days earlier, my pace stalled and I tried to just keep a steady ship. Coming around the bend I saw Dermot Murphy fighting it out with Liam McFadden: They were too far away and having looked back to ensure all was safe I let the momentum take me in. Alan on the other hand, had kept on his aggressive attack on the descent take back 4-5 places to finish 12th.
Tom Hogan had also shown no restraint, banging down this hard fire trail he knew the record was his but he wanted more: He was close to breaking the hour and the helpers at the start line cheered him on, willing him to break it. Unfortunately, he missed it by a mere 28 seconds still setting a new record in the process. Women's record holder, local girl Aoife Joyce, watched from the saddle as her time withstood the first year of challenge and will hopefully be able to defend it in person next year.
Sprint of the day was a sight to behold: Paul Joyce pulled a hamstring, his Achilles or similar coming down and was hobbling on down the fire trail stick in hand only to throw it away in a mad dash for the finish line as Cormac O'Ceallaigh came thundering down. Hopefully it didn't aggravate the injury too much and I wish him a speedy recovery. Cormac for finished a dead-heat 20th with Paul. Eva Fairmaner finished first F40 and 2nd woman overall, while Mick Kellet beat Seamus Kilcullen to the M70s prize.
The afters were very special in the great location known as the "Holy Grail" (asking the locals for directions there brought on discussion on which of the lads in the car was the most likely Launcelot) as there was a birthday cake arranged for myself and Diarmud, thanks to Jane and Graham for the attention! Another well-run event in the Blackstairs and maybe it won't be long before the whole ridge is brought into play in a race, the area is certainly very interesting.
Gerry Brady
27 July, 2009
COUNTY RESULTS
Wexford kept the spoils at home on Mount Leinster with the winner and new record holder Tom Hogan leading home teammates Bernard Fortune (3rd) and Martin Monaghan (5th) for an easy win ahead of Dublin and Wicklow. Hogan was a member of the 2008 Irish team in the European championships.
Zoran Skrba led Dublin home and Hugh Kinsella was first scorer for Wicklow. Dublin proved best in the womens race with Niamh Ni Cholmain taking the honours ahead of Eva Fairmaner.
A total of 43 runners completed the course. The first 29 finishers had all recorded their county details which must be a record, and 27 of those were also club members.
The inter-counties takes place on 8th August with national championship medals for the top three counties.
Women
1. Dublin 3 (1 Niamh Ni Cholmain, 2 Eva Fairmaner)
Men
1. Wexford 9 (1 Tom Hogan, 3 Bernard Fortune, 5 Martin Monaghan)
2. Dublin 21 (6 Zoran Skrba, 7 Jason Kehoe, 8 Adrian Tucker)
3. Wicklow 34 (9 Hugh Kinsella, 10 Mick Hanney, 15 Rene Borg)
4. Cork 30 (4 Adrian Linehan, 26 John Fitzgerald)
5. Laois 34 (2 Martin McDonald, 32 Francis Fleming)
6. Kildare 47 (14 Dermot Murphy, 33 Colin Doyle)