World Trial (Crone Wood)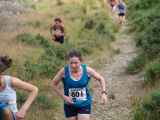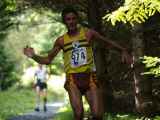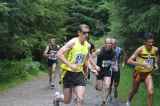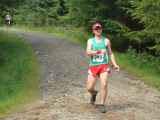 Authors
Rene Borg
08 August, 2009
TEAM RESULTS
MEN
1. Rathfarnham WSAF 10 (2 Kevin Keane, 3 Mark Ryan, 5 Padraig MacCriostail)
2. North Laois 35 (6 Aengus Burke, 13 Martin McDonald, 16 Tony Reilly)
WOMEN
1. Omagh Harriers 24 (5 Angela Speight, 8 Kelly-Ann Speight, 11 Marie Therese Speight)
Rene Borg
08 August, 2009
NATIONAL INTER-COUNTIES
MEN
1. Dublin 10 (1 Mark Ryan, 4 Ian Conroy, 5 Padraig MacCriostail)
2. Cork 34 (2 Kevin Keane, 12 Stephen Clery, 20 Rob cleary)
3. Laois 35 (6 Aengus Burke, 13 Martin McDonald, 16 Tony Reilly)
WOMEN
1. Dublin 20 (3 Donna Mahon, 7 Mags Greenan, 10 Mary Collins)
2. Fermanagh 24(5 Angela Speight, 8 Kelly-Ann Speight, 11 Maria Therese Speight)
Sinéad Roche
08 August, 2009
Female Junior Results
1. 985 Tekea Gebrezgi 22:54
2. 806 Niamh Denny 22:58
3. 987 Aisling Walsh 25:41
4. 988 Sinead Cronin 25:43
5. 892 Breda McDonald 27:36
6. 991 Carol Huet 28:01
7. 893 Kate McDonald 29:16
Gerry Brady
08 August, 2009
Short: http://www.flickr.com/photos/24280411@N06/sets/72157621857285385/
Long: http://www.flickr.com/photos/24280411@N06/sets/72157621857813435/
It was almost dry in Crone Wood for the national inter-counties and trial for the World championships in Italy. However John Denny, Douglas Barry and Aidan Blighe in their very successful quest to capture the race in photographs did have light occasional showers and rapidly changing light to contend with. The competitors may not have noticed the light showers but they did have to contend with constantly changing pace as the undulating laps unfolded and the leaders pushed on the speed.
First off were the junior men, junior women and senior women's race. Sam Mealy (DMP Wexford), James Griffin (St. Laurence O'Toole) and Christy O'Brien (Thurles Croke) led out the early pace. As they came around to finish the first lap Jonathan Phillips (Roundwood) had established a commanding lead ahead of Michael Dowling (West Wicklow), O'Brien and Michael Treacy (Rathfarnham). Mealy in fifth was looking under pressure while Griffin was still running strongly in sixth. Emmet Jennings (DSD) was next and showing every sign of a recent virus that required a course of anti-biotics for himself and his brother Kian. Newcomer Vincent Molumby (Thurles Croke) and Shaun McCormack (St. Laurence O'Toole) were running strongly in pursuit of Jennings.
As the leaders approached the end of the second lap Phillips had extended his lead and in the process he set a new course record. Treacy came through for second. Dowling held on well for third and newcomer O'Brien held on for the all important fourth position which puts him in line for selection for the World championships in Italy in September. Tipperary based Thurles Crokes were making a first appearance in mountain running and, with the Galtees on their doorstep, they could become a new force in the hills.
The junior women had one lap. Breda McDonald (North Laois), Niamh Denny (DSD), Carol Huet (DSD), Sinead Cronin (Celtic DCH), Aisling Walsh (DSD), Tekea Gebrezgi (Celtic DCH) and Kate McDonald (Portlaoise AC) were all in close attendance as they set off up the hill. Coming to the finish Gebrezgi had opened a small gap on Denny. There was a gap then back to Cronin with Walsh another 30 metres back. It was Walsh who mustered the better finish to take third position in a close finish. Gebrezgi in her debut mountain run set a new course record and she looks set for a good performance in Italy.
Edel Mooney (East Lothian and Offaly) led the women's race from the start with Karen Alexander (Sperrin Harriers and Tyrone) and Donna Mahon (Rathfarnham and Dublin) in pursuit. At the end of the first lap Helen White (Sportsworld and Meath) was having a great run and clinging onto fourth just ahead of Cathy McCourt (North Belfast and Antrim) and Angela Speight (Omagh Harriers and Tyrone). When they came around again for the finish, Mooney had extended her lead ahead of Alexander and Mahon and she followed the example set by the juniors in creating a new course record. McCourt battled through for fourth ahead of Speight and White who ran a game race. Dublin won the county race ahead of the Speight family from Tyrone.
The senior men's race started ten minutes later and it was Shane Mullaney (Ballinonty and Tipperary) who led the race in the early stages ahead of Stephen Scullion (North Belfast and Antrim) and Mark Ryan (Rathfarnham and Dublin). Kevin Keane (Rathfarnham and Cork), and Ian Conroy (Raheny and Dublin) were keeping a close watching eye. A lap later and Scullion held a 30 metres lead over Keane and the same again to Ryan. Conroy was in fourth ahead of Padraig MacCriostail (Rathfarnham and Dublin) and Peter O'Farrell (Rathfarnham and Dublin). This order pretty much held over the next two laps apart from Aengus Burke (North Laois and Laois), Neil Carty (North Belfast and Antrim), Vincent O'Sullivan (Sli Cualann and Wicklow) and Jason Reid (Dublin) coming through ahead of O'Farrell. Scullion was a very impressive winner breaking the course record of Stephen Duncan (Omagh Harriers) in the process. Dublin are 2009 inter-counties champions ahead of 2008 winners Cork and Laois.
Thanks to all of the athletes who came out and made a great day of racing and to all the volunteers who made the race possible and the photographers who captured the evidence. Lastly congratulations to those athletes who have put themselves in line for selection to represent Ireland in the World championships.