Glenanaar - Canon Sheehan Loop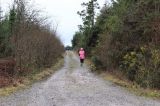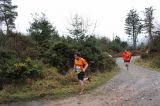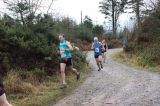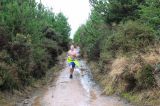 Description:

Canon Sheehan Loop

County:

Cork

Date:

Sunday 19 February, 2017

Time:

11:00

Climb (m):

130

Distance (km):

7.00

Event Difficulty:

5 (2,1,2) - Moderate Terrain, <200M ascent, 6Km - 10Km

Race Marking:

- Route fully marked

GPS Allowed:

Yes

Leagues:

Entry details:

No entry details have been entered for this event yet. Entries for league events usually open a couple of weeks before the event

Vouchers Allowed:

No. Online entry only for this race.

Route Description:

The route will is a variation on the marked Canon Sheehan Loop. For exact route details and a route profile for this run, see the 'maps' tab on this page.

Getting There:

Glenanaar Woods, Ballyhoura

NOTE that the start point in 2017 is different to previous years.

Google Maps Link to Race Start

Parking is limited, please make every effort to carpool!

From Cork direction, on the N73 between Mallow and Mitchelstown, take the left turn immediately after the junction with the R522 to Doneraile. The correct turn is signposted for Ardpatrick. After 4.3km on this road, take a left turn and the race start is 800m on your right

From Limerick direction, head to Ardpatrick on the R512 from Kilmallock. From Ardpatrick, follow signs for the mountain bike trail centre. Continue past this (following signs for Canon Sheehan Loop) and the Glenanaar/Canon Sheehan Loop forest entrance is on the right after 6km. However, in 2017 the start point is a little further on so continue past the forest entrance for 500m before turning right. The race start is 800m along this road on the right hand side.

Organisers Instructions:

There will be an Adult race, a Junior race (age 10 - 16) and an accompanied Kiddies Fun Run (under 10):

Adults:&nbsp&nbsp&nbsp&nbsp&nbsp&nbsp Starts at 11:00 &nbsp&nbsp&nbsp&nbsp&nbsp €10

Juniors:&nbsp&nbsp&nbsp&nbsp Starts at 10:30&nbsp&nbsp&nbsp&nbsp&nbsp&nbsp €5

Kiddies: &nbsp&nbsp&nbsp&nbsp Starts at 10:30 &nbsp&nbsp&nbsp&nbsp FREE

The run will be a fully marked with a 7km distance and 130m in climb for the adult race.

The Juniors race is approx. 3.4 km. The kiddies fun run is non-competitive and the child must be accompanied by an adult

Race registration will open from 10:15 to 10:45. There is no pre-registration for this race.

If you have already run an IMRA race this year, please bring the race number given to you at that race as it is valid for the full year.

However, if this is your first IMRA race this year, you must purchase yearly IMRA membership for €10 per person. Please download the membership form, and fill it out beforehand to speed up registration (they will be available on the day too). You will then be given a race number that is used for other IMRA races this year.

Under IMRA rules for competitors safety, it is mandatory to bring and carry a jacket that is shower and wind proof for the entire race. Any competitor seen not carrying or wearing their jacket at any stage in the race will be disqualified. There are no exceptions to this rule!
Volunteers (Non-Running)
You need to have done 2 non-running volunteer roles in a calendar year to qualify for end of year prize
Volunteers (Running)
Check with race director if they have a need for people volunteering and running. Race directors need a minimum number of people available throughout the race to make the race work so non-running volunteers are preferable. While it can be helpful, volunteering in a volunteer and race capacity does not count towards qualifying for end of year prize
Carpool
| Driver Surname | Firstname | Location | Passing Through | Departure | Seats Available | Seats Accepted |
| --- | --- | --- | --- | --- | --- | --- |
| Morrissey | James | Cork/Kilkenny | Departing from Kilkenny, then heading on towards Cork once the event is complete. | 08:30:00 | 3 | 0 |