Kilmashogue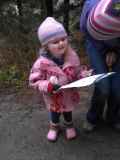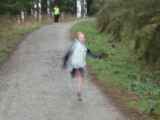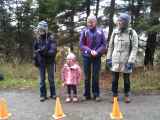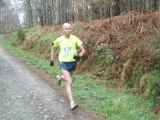 Authors
Karen O'Hanlon
11 March, 2013
Kilmashogue Race Report by Karen O'Hanlon
I woke up on Mother's Day morning to the sound of banging and arguing at the bedroom door. Joseph 6 and Thomas 9 had a breakfast tray for me with coffee and Muesli (I always eat porridge before a race, but had to let that one go on this occasion). Eoin 10, who likes his bed increasingly, promised me I'd get his race winnings for Mother's Day, confident boy.
We arrived at Taylor's and the logistics of a competitive Mam (who absolutely had to win the Mother's Day prize), 2 boys who could run alone, 1 husband who had to go along with whatever the plan was, 1 determined little boy who was certainly racing too and another little girl who also needed a parent, just didn't add up. Peter O'Farrell RD extraordinaire resolved the issue by finding responsible non-running volunteers Orla Mc Evoy and Aisling Corkery to help us. Thank you all so much.
I caught a glimpse of Sarah Mulligan and thought, ok, I'm beaten today. After a minimal warm-up with a 3 year old I set off. I quickly settled into my usual placing and watched Sarah and another woman tear off ahead and thought, ok, two women will beat me today; nothing for it but to keep on pushing on the relentless climb. About 3 men passed me between 1-2 km including, the new lightweight O40 male winner, Fergal Daly. I was glad to see the 2km mark and knew the last 1km climb was easier. I turned around at the branch and just freewheeled home, past my husband and a little determined 6 year-old man who was struggling with the climb but was absolutely definitely going to the man with glasses at the 2km turn point. My legs buckled a few times on the descent but I held it together and for quite possibly the first time in my entire mountain running experiences not one man tore past me on the downhill.
Afterwards in Taylors Pub, the results were called out, Eoin won the junior race and I promptly received his bag of Haribo sweets, thank you Eoin. Then the long sought after Mother's day prize of a bunch of lilies and champagne were presented to me.
At home as I was cutting the stems to vase the flowers I thought I appreciate these so much more having earned them from doing something I enjoy.
It was a great race, Mother's day and day out with the family.
Karen O'Hanlon
10 March, 2013
KiIlmashogue Race Report by Joseph Richards age 6
I felt like I was going to come last because my brothers are faster than me and I got a stitch when I finished 1 km. At the 2 km my back hurt so I stopped and walked a little bit. I was really tired when I was up to the man and then on the way down I sprinted down the hill. When I was nearly there, I asked my Dad was it nearly over? I sprinted past the cones. It was a good race and I want to do it next year.
KiIlmashogue Race Report by Thomas Richards age 9
When I woke up I felt nervous because it was my first mountain race. We left at 9 and arrived at the course. We registered and warmed up. I saw many natural items, such as, natural springs and forests. We circled around a local golf course and then we were ready for action. Peter stood on the barrier stand and spoke about the race. Soon the call went and we were off. I am a junior and we set off 10 secs later. The first part of the race wasn't too bad. I started off 3rd and kept going until it became steep. We galloped along the gravel path. Soon my brother Eoin crossed by me and said the turn was up another hill, so I ran as fast as I could and reached the turning point. I circled back around until I reached the end of the steep path. I sprinted towards the cones but by that time my brother and Darragh had reached the finish. I was proud of myself after that IMRA mountain race.
KiIlmashogue Race Report by Eoin Richards age 10
The Kilmashogue 6km race was a new event, so why not run the new IMRA race? It was a cold day and I kept my jacket on. I wanted to look sporty so I wore shorts. That mother's day I had a friction burn on my foot from a Leixlip match the day before the race. But soon after a short warm up my foot was back in business. When the race began, the runners powered up the first hill and around the first corner and then off we went. I made sure I quickly caught up with the adults. I kept passing most of them out until I ran around the corner and saw several steep rocky hills. It was a very tricky climb but I kept going. Then after the hills, there was enough flat surface to keep me going and I was sure I could see my mother 400m ahead of me. After this I only had about a quarter of way up to go and then I turned around at the 2 km point. As I ran down the same way I felt as fresh as a daisy. Then I came to the finish and found I was the first one home with an impressive time of 20 mins. A brilliant mother's day for me and my mam.