Three Rock Summer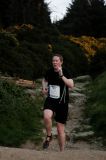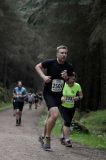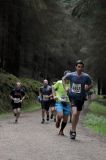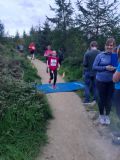 Authors
Fast and Light.
23 May, 2019 - Brian Kitson
In the time leading up to my first Leinster League race last night I had the strange and unfamiliar sensation of actually looking forward to this race. Don't get me wrong, I love the Wednesday night races but I generally find that as the race draws closer, I find myself filled with an odd feeling of dread. Typical race day: wake up feeling fantastic, by lunchtime I'm "pretty sure I'm coming down with something" and by the evening I'm wondering if I should be getting my affairs in order.
Perhaps it's my body's defence mechanism doing its thing in anticipation of suffering. Not so yesterday. Having volunteered at Bray last week and feeling like there was a pane of glass between me and all the excitement I was up for it now and spoiling for a bit of hardship.
So, in full eager-beaver mode, I set off from home after an early dinner and arrived at Taylors around 6pm and joined the long queue to register our chips for the race. Perhaps the most intense battle at recent races has been that of man versus machine. The chip timing system seems to be like Brexit; a problem for every solution. Just when it seems like it's up and running a new issue arises. However, 'man' meant business this week and had three of our big guns on laptop detail; Alan Ayling, Conor O'Farrell and Jason Dowling looked like a team of NASA engineers as they made light work of the queue and efficiently swiped each person's chip fitted shoe. These guys deserve great credit. Despite the frustration of having to deal with many issues they still managed to get the results up on the website very late last night. Thanks lads, well above and beyond the call of duty.
Signed in and reshod, Miriam, Dee, Sinead and Liam jumped in with me and we drove up the road to Ticknock, marvelling at the folks who chose to run the couple of miles up the steep hill to the start. It was a grand warm evening with the sweet scent of gorse and pine in the forest air and our new Wicklow Round record holder Gavin Byrne was in situ at the car park entrance to welcome runners. The Wicklow Round record has been broken three times already this year and Gavin's demolition job of Paddy's and Shane's records must surely be ranked among the great sport performances of the year. At a time when record holders barely manage to clean the mud from under their nails before someone steals their prize, it was good to see Gavin taking a night off from manning the blockade he has presumably set up at the base of Kippure to prevent any future attempts.
Once we parked up, I found my training buddy, Sonya McConnon, and did a little warm up with herself and Liz Wheeler. Sonya loves a bit of competition and as we stood at the start line waiting to go she asked me, 'so what's the plan, Kitson?'. Ah, the thudding sound of a gauntlet being thrown down. I was about to mumble something about it being the taking part that counts when our Race Director Dave jangled the cowbell and set us on our way. Sonya is as tough as they come and even though she's only getting back to full fitness she still finished first female. I managed to get in ahead of her this week and drawing first blood am fully aware that I'll be a marked man next week.
I had jogged the course the previous day with Warren and knew that there was no significant climb for the first few kilometres so my plan was to start out as fast and push for a high tempo pace as the race went on. The wide upper car park and fire road provided an opportunity to kick on after getting caught up in the tight squeeze of the starting trail. I passed a few people over the opening couple of kilometres. The pace was as hot as I expected. A few of the lads I had passed along the long flat section before the climb up to Three Rock had tucked in behind me and were biding their time. I ran out of puff at the start of that climb and two guys passed me as I began alternating between a jog and a power-hike. Suddenly, the earth began to tremble and rocks dived for cover as Bernard Fortune thundered by me, and everyone else I could see ahead, with the relentless tempo of an oil pumpjack. In a wildly over-optimistic assessment of my ability I tried in vain to follow him. It was the last I'd see of Bernard until the finish line where he quietly stood with a couple of large trees leaning against him for support. The good news was that I had recovered enough to resume a consistent run and, as I approached the top, managed to overtake a couple of the lads who'd caught me earlier in the climb.
The last three kilometres of this course are some of my favourite in the league. Aspiring boxers would do well to train on these trails as speed, good footwork and balance are at a premium and it was a pure joy to fly down the stony trail towards the forest ahead. I was moving now with white knuckles and a definite purpose and managed to catch one or two more runners before nearly missing the sharp right turn into the twisty and springy forest. You could nearly charge a fee to run down that section alone. It's just so much fun. As I entered the final kilometre, I could see a runner about 70 metres ahead of me and tried to squeeze a bit more out to close the gap but it wasn't to be. Boom, all over. Flat out for 19th place in a fast field, happy with that.
Another great IMRA night; the thrill of the battle always trumps the anticipation of suffering. Well done to Luke for another superb win. A shout-out to Warren for divining such a great course from those hills. Special thanks to Karen for the voucher and most of all to Dave and the rest of the team for putting such on a great experience. Well done on getting your first RD notch Dave, I hope to follow suit one day soon.
Around the bend
22 May, 2019 - Mikey Fry
Another nice day in the land of the green the usual Wednesday activities with the lads nothing special but thinking of race night and all it's fun qualities........I'm not sure how they do it but coming home after vets a fish and three chips were bought for the old tea me just wanting to eat them and stay at home one day I will take them up with they're offer I think that's the plan to keep daddy home:) knocked on John bells door he's bring me to race unfortunately John is still wearing what he calls shorts but look more like under water pants:)...just about at tick Tock and I remember seeing something about Reg in pub so we head down tiny road against all the runners cyclists walkers cars make it to pub no spaces Reg back to start small warm up daves brief Pre coarse instructions and were off up the hill I don't go off like a hare for a change Peter O'farrell passes me at rock then I pass him weird that doesn't usually happen into forest and when it starts down hill a bit peter skips by like skippy so we're rounding around the nock at a very hard pace Jason John Paul pat etc ahead Luke and leaders getting further and further out of site...first barrier comes up and it's a under jumpers bumpers fest not worth putting cameras there I think it might have been funny if someone had snotted themselves....left turn down some nice trails well done warren for making it a much better coarse:)we eventually pop up onto only flat fire road unfortunately for me it could have a lot smaller with a massive down hill;) so we trifle on and it's onto the back way up to fairy castles and Peter Gorman and a few off push on john bell and co still in site so we make it to top Peter and I r having now you pass me now I pass you kind of race till we get to bone shaker I put on the down hill legs until we turn left off it there's a sneaky up hilly bit where I struggle but keep pushing I get passed but managed to pass Paul and a few down through winding forest which is a very fast and fun part we eventually pop out again onto fire roady Paul passes me again we pass warren and Richard heading to a first aid hopefully that person is ok:)...and a small bit more of up hill I'm just hanging in now waiting for the last down hill I get passed again guy with long hair in ponytail sorry don't know name ...so it's fast very hard super hard on body across road onto final decent and I manage to pass again mr unknown and onto finish line phew glad that's over:)
Thanks again Dave and crew another one down and we're nearly through summer:)
No results yet Conor your slipping:)) so I can't say well done to Luke again I think he won again could be wrong???
I think I'll be getting a pair of John bells shorts tomorrow:))
Gooday mikey