Carrauntoohil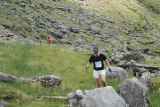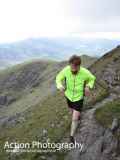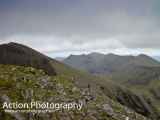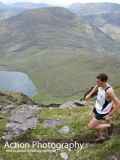 Authors
Gerry Brady
08 June, 2011
Inter-Counties result
Cork won the inter-counties championships with the Cleary brothers and Paul Tierney finishing eight points clear of Dublin who were going for a fifth title. Dublin had the consolation of pipping Limerick for the silver medals with Kerry and Galway fourth and fifth.
Men
1. Cork (3 Stephen Cleary, 5 Rob Cleary, 9 Paul Tierney) 17
2. Dublin (1 Jason Kehoe, 10 Peter O'Farrell, 14 Zoran Skrba) 25
3. Limerick (7 Mike Cunningham, 8 Tom Blackburn, 11 Adrian Hennessy) 26
4. Kerry (12 Simon Mangan, 13 Tony Holmes, 38 Frantisek Neupauer) 63
5. Galway (4 Brian Furey, 31 Damien Cunningham, 53 Cathal Lally) 88
Jason Kehoe
07 June, 2011
The story for posterity as promised to all the friends who have been in touch by text and mail. Thanks guys....
We checked into Blackstone's House B&B which is nestled at the foot of the McGillicuddy Reeks along the upper Caragh River. We have been staying with Breda and Padraig Breen since my first Carrauntoohil race in 2007. It was here I first came across the hardy Irish Championship runners which were led home by John Lenihan. The beauty of the area never ceases to amaze us or the friendly hospitality. This year myself and Eva also brought down my parents who fell in love with the area too and stayed on even longer than us.
There was a good bunch of us staying here with Mick Hanney and Jeff Fitzsimons, Paul Tierney and their friends. We had dinner in Glencar House hotel that night and ran into Zoran and his wife Sinead here. We had a slap up meal and when we got back Breda had left Eva and myself a wonderful wedding gift in our room. A framed photo taken from the front of the house on a clear and snow covered wonderland day looking over the river and onto the Reeks with Carrauntoohil standing out in the distance. A treasure that went straight onto our wall when we got home.
The morning of I had an early breakfast with Mick and my parents who joined us later and then started my pre-race routine. The bank of the river makes a great spot to do a dynamic warm-up and practice some technical footwork on the rocky paths, something which came into good use on the ridge later on.
We headed to the registration and I gave the small consignment of Trophies to Vivian to bring to the finish. Richie Healy did a great job and everyone I talked to really loved them and will keep them for years to come. I handed over the two slightly larger winners trophies to Vivian to take to the Climbers Inn thinking to myself 'they will look truly fetching on the winner's mantelpiece...'
Word on the grapevine was that it was to be a packed field and it was apparent on arriving at the car park I could see it was as tough a field as I had ever seen it at an Irish Championship race and I honestly didn't know where I would fit into it all. I was due to peak in my training in a few weeks time so it was going to be a fine test. There was last years winner and current Irish Champion Brian Furey, the previous years Irish Champ Peter O'Farrell, the indomitable Bernard Fortune (who probably wants this race win more than anyone having been so close in the past), Ultra man and Wicklow Way record holder Paul Tierney, Cork brothers Rob (last years Slieve Donnard Winner) and Stephen Cleary (previous multiple podium positions in this race), Bilbao A/C men Mike Cunningham and Tom Blackburn (who rule the hills in Munster), ever improving Zoran, Adrian Hennessy and then of course Barry Minnock, multiple Leinster League winner, Marathon Mission member and when you look at his results profile your jaw hits the floor. So yeah it was a pretty solid looking field which would have only been topped off by the great man John Lenihan himself if he was fighting fit.
With my previous luck I don't leave things to chance on the mountains anymore and would highly recommend runners to make the small investment needed for the right gear come race day. I brought a bumbag with me with supplies just in case I needed it, map, compass, whistle, space blanket and a rain jacket. 20 mins before I mixed and drank a sachet of Orbana and filled another small bottle with some more for during the race. I forgot my trusty chewing gum to prevent 'cotton mouth' and a kind mother with children heard my inquiries when I was asking Jeff if he had any and she obliged me. Thank you!
The weather was perfect for running, slightly overcast and the wind from the north east where the mountain would shelter us for the most part until the ridge. Shoe choice was a major concern as my Inov-8 Rocklite 295's would have been good but they are just slightly too long and I'd be afraid of tripping in the grassy stuff and my Inov-8 Mudclaws gave me a huge heel blister on Croagh Patrick and are a bit too snug at times. I took a chance with the Mudclaws and taped up the potential rub spots and applied lots of Vaseline in the toe box, they gave superb grip on the grass and protection from the sharp rocks along the whole run with especially good grip on the grainy sandstone rock.
On Vivian's instruction there was to be no shortcuts this year which was a pity as I had a plan to make some good ground on some shortcuts we scouted out over the Kerry Training Weekend. We started exactly like last year too in that everyone went wrong seconds after the start when everyone followed Barry to a dead end until Peter turned us in the right direction. We started our steady ascent up the zig zags. Barry was trapped in the back after going wrong for the first bit of the zig zags which prevented a mad chase after him. Peter, Paul and a few others led the pack. As usual I was daintily tip toeing across streams to keep the feet dry which lasted for all of 5 minutes as we moved over the second stile onto open boggy mountain. Barry found his gap and took off into the distance. 'Never to be seen again' I thought to myself.
Peter, Paul, Brian and Rob were the ones I had to worry about at the moment; I couldn't see Bernard so he didn't register with me as a threat. I stuck to my plan of sticking to the fence line and when Peter and a few went high myself and Brian went down a dip and had a steep climb to contend with, I could see the lads up higher and to be honest it worked out the same or slightly slower as I eventually caught up again with Peter and Paul. Our paths diverged again meeting up and I made sure to just get ahead of Peter just before the path narrowed again at the fence line so I wouldn't be stuck behind him if I wanted to press on. That was one of the key points for me early on in the race. Just as well, as Rob decided to pursue Barry hard and he really upped the pace. Paul was doing a good job of staying ahead of me too and I just overtook on some of the steeper parts. I decided to stick with Rob and I think he was pivotal at this stage at dragging me with him away from the chasing pack, his work rate was tremendous. Barry was way off in the distance now. We contoured along Curraghmore towards Cahir. I was catching up with Rob and we both hit the ridge at the same time. I decided to make a move and stuck high while Rob went low. Picture a knife edge and me haring along it, if my mother had of saw me she'd have been very upset!
Next thing I know Barry has appeared out of nowhere about 10 seconds ahead. My technical footwork was better than I ever experienced and the grip gave me added confidence, I remember thinking coming down the very steep part of Cahir onto the base of Carrauntoohil that it's 'just like falling', thankfully I was falling onto my feet each time. Barry was just ahead now but as soon as he was given a clean path he tore off again to the summit. I thought the climb was longer than it was and next thing Barry is passing by on his return journey. I saw the top of the cross but no Marshall, but low and behold there was Michael lying down sheltering from the wind, a brief word of thanks I circled around the cross and took off in chase of Barry. I knew if I put in a real effort to the top of Cahir I would be in with a chance of holding off the chasing pack. I caught up with Barry on the steep climb up to Cahir and we exchanged encouragements. Behind, chasing hard was Bernard. He's back to full fitness by the looks of things and had a steely look of hunger in his eyes. We got lots of shouts of encouragement from the rest of the field and let me tell you it's seriously appreciated. I tried to give my own words when oxygen was spare! I chased Barry across the ridge and onto a relatively flat section where he took off again, but yet again slowed on the difficult descent.
Meanwhile in my head... "Nah what's the chances Jason? Well, its a long descent and Barry isn't taking any chances...you think you have a shot?...pffftttt the lads will be on your shoulder any second now, you don't have the energy to keep this pace up...you haven't experienced a battle with Bernard before....although you have stopped gasping like a maniac...and actually now that you mention it this pace is feeling prettttty comfortable...in fact you could probably go harder if needs be ". It was only dawning on me now that the win was mine to lose.
Back across Curraghmore and there was the fence line. My only moment of hesitation during the race, fence line or off from it...go off it...no, stick to the plan, go fence line, your grips will see you through the wet ground. I quickly corrected my course and pushed the pace slightly higher. It was very wet and a few slips quickly had me cautious again. A quick glance and I saw Bernard about 30 seconds behind. He was following me and afterwards it turns out he was struggling with his racing flats. God help us if he gets a pair of studded runners!
Then on a narrow part of the track between a big rock and the fence line I trip and my left knee lands in bog and rock and my right knee hits the sharp edge of a large rock. My hands protected me from hitting my head. I was stunned. My Garmin strap broke and my watch was on the ground. It was missing a strap or so I thought, at the end I realised it was still in the buckle. I spent a few seconds (maybe 3 seconds or more!!!) looking for it before looking behind and seeing Bernard again, I caught the sight of blood on my knee but didn't look fearing what I may see will shock me. I said forget the strap and get back running but just then...Ah, this 'oul feeling again...where did I feel like this before...ah yes, Croagh Patrick last year, when I fell and attempted to bounce back up and run only to be brought screeching back down to the reality with a busted quad and only managing a paltry hobble. Keep running...how does it feel? Damn sore but OK, not as bad as I feared, there's the stile about 300m ahead. Keep going, can you hold on?...I'm not sure, not sure at all. Panicking I look back again, Bernard is closing.
I reach the stile and shout is this it? "Yes", I'm assured by the Marshall in the yellow jacket, I manage to throw a foot over and steal a glance at my blood soaked sock. I feel I can hold off any attack from here as long as I don't mess up the zig zags. With every turn I scan ahead and behind looking for the markers. Above me I see Bernard looking down at me, he must realise it's too late now I reassure myself. Then I chastise myself just as quick, don't be stupid that man never gives up. Keep pushing, I see the people milling around the finish. The pain gives way to happiness as I imagine the look of shock on Eva's face and my parents. I clumsily fall over the last stile and make my way down the last zig-zag, they are shouting at me but I don't register what they are saying, I look behind me again and see Bernard back up the trail so I pay no heed as elation has me in its warm embrace. I cross the line, fists clenched in celebration and hug Eva and my mum both who's eyes are starting to well up. Dad gives me a hearty slap on the back and an "I don't believe it". Either did I!
I manage to clap Bernard across the line and offer a handshake before I collapse and assess the damage. Between the bog and the blood its difficult to see what's going on, ah yes there it is, the white of my knee cap, luckily its completely numb and I start to clean it before the nerves register anything. It was so close when the rest of the pack came in. There must have been some terrific battles all the way down and Vivian comments that's it's never been so close in a race here. He dangles a stopwatch in my face 85mins and 12 seconds. "You missed the record by three seconds" he says. That's what they were shouting at me! I didn't mind, I ran well and wasn't able to make use of the short cuts like last year so I can live with that. And to boot I was 5 mins 46 seconds faster than last year where I ran well.
The lads gave me some very kind words and I really appreciate it, it'll be a memory to look back fondly upon. Peter helped me hobble back to the road while Eva got the car. We celebrated in the A&E of Tralee general hospital with some bananas and chocolate milk! I got four stitches for my efforts and then took delight as I phoned my coach, fellow Crusader, friend and now business partner Rene Borg.
Hi Rene, (I said sheepishly) looks like I'm out of the Wicklow Way Relay next week, I'm sitting in hospital with a busted knee, it was just one of those days...
"What happened Jason?" (you could hear the concern mixed with a tinge of disappointment).
So I began the above story without giving anything away about the result, he was still sounding dispirited that all the work over the last six months was in vain. Eva could barely keep her giggles in beside me. I led him on a merry and intricate 10 minute dance building the suspension right up until the part where I fell.
"So did they have to carry you off the mountain?"
No, Feck that! I got up and kept running.
"You did what!??? Then what happened???"
Well I won of course!
"YOU WON!??" he barked
Sure did coach....
"You B****rd!"
Some coaches do 'ave 'em...
Dermot Murphy
06 June, 2011
Duplicate
Dermot Murphy
06 June, 2011
King of Mountains - Thanks to Brian Byrne for recording these:
Number Name Time
849 Barry Minnock 00:54:18
891 Jason Kehoe 00:55:12
337 Bernard Fortune 00:55:40
1603 Rob Cleary 00:55:58
577 Brian Furey 00:56:44
286 Peter O'Farrell 00:56:48
1001 Stephen Cleary 00:56:50
520 Paul Tierney 00:56:53
1523 Mike Cunningham 00:56:56
1502 Tom Blackburn 00:58:05
1189 Tony Holmes 00:59:16
393 Adrian Hennessy 00:59:36
28 Zoran Skbra 01:01:20
1539 Simon Mangan 01:01:22
1557 Anthony Cornfort01:02:52
315 Jeff Fitzsimons 01:03:38
1512 Sean Harte 01:04:35
894 Brian Mullins 01:05:14
1522 Ger Griffen 01:05:24
1183 Jo Meek 01:06:17
1190 Sean Tangey 01:07:07
5 Kevin O'Riordan 01:07:11
295 Dermot Murphy 01:07:27
135 John Aherne 01:07:29
892 Mick Hanney 01:07:46
893 Diane Wilson 01:08:54
109 Alan Ayling 01:09:10
1182 David Pegler 01:09:37
369 Torben Dahl 01:10:53
1184 Jon Meek 01:11:05
1521 Robbie Williams 01:11:20
717 Brian Wilson 01:11:23
1191 Brian Murphy 01:11:35
944 Damien Cunningham 01:13:28
1187 Stephen O'Mahony 01:13:45
1547 Kieran Lynch 01:13:48
1192 Frantisek Neupauer 01:14:32
1559 Donal Cashman 01:15:14
1532 Mary Loiuse Ryan 01:15:18
358 Barry Tennyson 01:36:00
1188 Francis Flemming 01:16:00
140 Paul Larkins 01:17:02
719 Joe Lalor 01:17:10
57 Paddy Murphy 01:18:10
1181 Brian O'Connor 01:18:14
1531 Kevin Wilkinson 01:18:18
288 Maeve O'Grady 01:18:44
622 Eamon Quigley 01:20:24
1508 Loretto Duggan 01:20:28
1186 Martin McVeigh 01:21:16
1558 Majella Diskin 01:22:50
84 Tamas Farkas 01:23:00
212 Justin Rea 01:23:29
579 Andrew Beattie 01:23:32
81 Tommy Galvin 01:25:22
1504 Deirdre Finn 01:25:28
83 Diarmuid O'Colmain 01:25:52
71 John Greene 01:26:34
26 Mick Kellett 01:47:48
1510 Patrick Cleary 01:28:15
197 Ken Cowley 01:28:46
232 Declan Baxter 01:31:54
1185 Ronan Meere 01:36:50
334 James Flanagan 01:45:01
1548 Joe Laffan 01:48:30
897 John Shiels 01:39:35
371 Eithne McShane 01:39:35
973 Cathal Lally 01:39:35
1576 Bat Kearney 01:49:00
Rene Borg
05 June, 2011
Crusader-centric report from our website:http://www.crusadersac.org/index.php/news/article/jason_kehoe_in_spectacular_victory_on_carrauntoohil
The 25th anniversary of the Irish Championship race up Ireland's highest mountain will be long remembered. A strong field took the line with Rathfarnham's Brian Furey and Barry Minnock as the favourites. Our men's mountain running team has been steadily improving over the last few years with many good highlights but none will stand out as clearly in memory, or rank as highly, as today's performance by Jason Kehoe.
Having won the King of the Mountains and finished and impressive 24th at last year's International Snowdon Race, Jason has looked as the most likely man to break the long winless streak of the Crusaders mountain men but he had yet to record any victory in an IMRA race so bystanders at the finish line could be forgiven for being surprised as he crossed the line first, bleeding heavily from a badly gashed knee after suffering a fall on the fence-line about a mile from the end.
No doubt winning his first race on Ireland's highest mountain in the anniversary year will live long in his memory. His time of 85:12 for the 12.5km course with 1137m ascent compares well with previous years as the significant shortcuts that could be taken on the final parts had been disallowed due to trespassing concerns.
Rathfarnham's Barry Minnock led the field out at a ferocious pace and a chasing pack consisting of five runners followed a safe distance behind. Jason made his move on the technical and exposed Caher ridge and caught Barry at the root of the summit. Minnock powered away here and summitted first but Jason established himself quickly on the descent and executed a technically flawless run-off until his fall. Fitness and talent combined with courage and determination to recover from this well enough to hold off all pursuers and keep the lead till the end. This was an inspirational performance that everyone in the hill running squad can take to heart.
A memorable day for Crusaders hill running marred only by the medical prognosis of three weeks rest for the unlucky winner which makes his participation in our Wicklow Way Relay and European Trial efforts unlikely. Get well soon Jason!