Trials for Worlds and British and Irish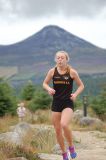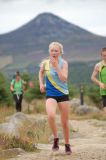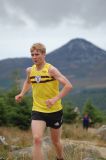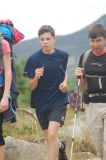 Description:

Trial races for Worlds and British and Irish

County:

Wicklow

Date:

Sunday 14 August, 2016

Time:

11:00

Climb (m):

667

Distance (km):

6.25

Event Difficulty:

3 (1,1,1) - Easy Terrain, <200M ascent, <6Km

Race Marking:

- Route fully marked

GPS Allowed:

Yes

Leagues:

Route Description:

All races will start at the barrier at the top of the car park and follow the Wicklow Way for 1300m until you come to a wall and a sharp right turn up a ride. Climb this ride for around 300m and then turn a sharp left to rejoin the WW at Ride Rock (see MAPS link above). From here follow the Wicklow Way.

Junior women (1997-2001) and Boys born 2000-2001 will finish where Wicklow Way turns right towards Djouce (after climb from Dargle river). Senior women, Senior men, and Junior men born 1997-1999 will finish on top of Djouce.

Getting There:

Crone Wood, Wicklow

Organisers Instructions:

Runners finishing on Djouce summit should bring a light rainjacket with them in case of adverse weather.

Girls born 1997-2001 and Boys born 2000-2001 : 4.15 km with 371m climb and 101m descent

Junior men born 1997-1999 and Senior men/women : 6.25 km with 667m climb and 101m descent

ENTRIES Enter online - you must first register with MyImra. Northern Ireland Mountain Running Association runners running their first IMRA race in 2016 should email committee @ imra.ie with the details requested in the IMRA REGISTRATION FORM to get a complimentary registration number and then use this number to enter online.
Volunteers (Non-Running)
You need to have done 2 non-running volunteer roles in a calendar year to qualify for end of year prize
Volunteers (Running)
Check with race director if they have a need for people volunteering and running. Race directors need a minimum number of people available throughout the race to make the race work so non-running volunteers are preferable. While it can be helpful, volunteering in a volunteer and race capacity does not count towards qualifying for end of year prize
Carpool
| Driver Surname | Firstname | Location | Passing Through | Departure | Seats Available | Seats Accepted |
| --- | --- | --- | --- | --- | --- | --- |
| kapturkiewicz | kaper | Tullamore | | 09:00:00 | 3 | 2 |
| kapturkiewicz | kaper | Tullamore | | 09:00:00 | 1 | 1 |