Sorrell Hill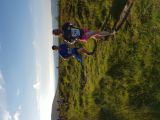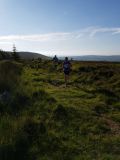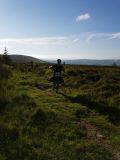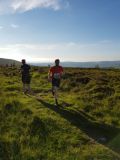 Description:

Race to the top of Sorrell and back, starting on good forest trail but moving quickly on to slippery trial and finish on open mountain

County:

Wicklow

Date:

Wednesday 26 June, 2019

Time:

19:30

Climb (m):

392

Distance (km):

9.45

Event Difficulty:

6 (2,2,2) - Moderate Terrain, 200M - 500M ascent, 6Km - 10Km

Race Marking:

- Route fully marked

GPS Allowed:

Yes

Leagues:

Entry opens:

2019-06-12 09:00:00

Entry closes:

2019-06-25 18:00:00

Entry limit:

None set

Entry cost:

€7 for seniors, €5 for over 65s and under 18s

Vouchers Allowed:

No. Online entry only for this race.

Getting There:

Directions for those with Google Maps/Sat Nav: Car parking and registration: https://goo.gl/maps/4FaJj5yAQrp

Directions for those who like a good, long description: Nearest major landmark is Blessington village which is on the N81 some 5/6 miles southwest of Tallaght.

However, an alternative to turning off in Blessington village is to take a left turn just before Blessington called 'Red lane' as noted on the OS56 map. Road is not marked Red lane but sign posted for Lake Drive and Lacken. (note there is a house with a white garden wall right at the corner of the left turn.)will have an imra race sign up. Continue down red lane, at T junction take right turn sign posted for Lake Drive and Lacken. Take next left turn to cross Blessington Bridge over the Phollaphuca reservoir, turn right after crossing bridge, follow road around (taking care to keep right on main road and NOT go straight at sharp right bend with GAA club sign. A small lane on left after sharp bend leads to event G.R O 003123.(lane is Approximately 1.4 miles from bridge). This turn is easy to miss so watch out for the marshall/sign at this turn off. Continue up lane until see marshall directing traffic into field on left. If you miss left turn will end up in Lacken - so turn back again to find laneway to start - on right this time!).

If coming from Blessington village take the left turn off the N81 at the traffic lights in the centre of the village. take the route signposted to Lacken. After about 1km from Blessington, turn right across the Blessington Bridge and follow directions as above.


Organisers Instructions:

Race Registration:
Register online (€7) - closes at 6pm, Tuesday 3rd July.
Register on the night - bring your Race Voucher or collect one you have bought online (please bring confirmation of purchase). Get it stamped to register for the race.

Registration/Sign-in on the night will open at 6:15pm and close at 7:15pm sharp.

Remember
- Everyone must SIGN IN on the night. Please write your name and race number clearly - the laptop operator will appreciate it!
- SIGN AND SCAN, Everybody MUST sign in for the race and have their chip timer scanned. If you don't have a chip we will give you one. No sign in or scan you won't get a result.
- NO MONEY will be taken on the night.
- Annual registration (€10) MUST be done online (if you have not raced yet this year).

Race Route:
The route will be the same as last year, an out and back run to the summit as per the map.
Please note that there is a limit of 200 runners as per NPWS requirements.

Early Start:
There will be an early start at 7pm.
Please only use it if you usually finish 160%+ of the winner. Anyone finishing within 160% of the winning time will have their time adjusted.
Please let people know when you sign-in that you are doing an early start.

Juniors:
There will be a juniors race route - instructions will be given on the night.

Bring:
A jacket - it's mandatory!
Race Number - don't forget it and make sure it's for this year!
Race Voucher - if you have one.
Other stuff - sun cream, water, bug spray...

Parking:
Car parking and registration will be in this field - please see above for directions.
Please carpool from Zellers Pub in Lacken if you can.


Car parking will be charged as follows:
€5 for cars with 1 person
€4 for cars with 2 people
€3 for cars with 3 people
€2 for cars with 4 or more

Strictly NO parking at the race start - the space there is limited and is reserved for laptop operators.



Under IMRA rules for competitors safety, it is mandatory to bring and carry a jacket that is shower and wind proof for the entire race. Any competitor seen not carrying or wearing their jacket at any stage in the race will be disqualified. There are no exceptions to this rule!

Prizegiving Location:
Volunteers (Non-Running)
You need to have done 2 non-running volunteer roles in a calendar year to qualify for end of year prize
Volunteers (Running)
Check with race director if they have a need for people volunteering and running. Race directors need a minimum number of people available throughout the race to make the race work so non-running volunteers are preferable. While it can be helpful, volunteering in a volunteer and race capacity does not count towards qualifying for end of year prize
Carpool
| Driver Surname | Firstname | Location | Passing Through | Departure | Seats Available | Seats Accepted |
| --- | --- | --- | --- | --- | --- | --- |
| Jones | Val | Swords | Red Cow luas | 17:10:00 | 6 | 1 |
| Zimmerman | Jesko | Ashtown/ return to Balbriggan | M50 | 17:30:00 | 3 | 0 |
| Mahon | Conor | Inchicore/Kilmainham | N7 & N81 | 17:30:00 | 4 | 1 |
| Jürgens | Maike | Red Cow Luas | | 17:30:00 | 2 | 0 |
| Kitson | Martin | Buglers pub car park | First time doing an IMRA race. I know this is late notice but I'm travelling out from Ballyboden onto Killinniny rd, Passing Old Mill pub onto Bohernabreena and out to Blessington from there if its any good to anybody in the area! | 18:00:00 | 2 | 0 |
Carpool option is not available at this time..