Ticknock Winter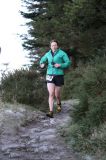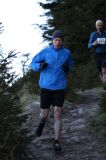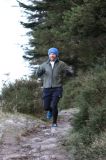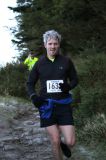 Description:

Big loop over Three-Rock and around Fairy Castle

County:

Dublin

Date:

Saturday 29 February, 2020

Time:

11:00

Climb (m):

220

Distance (km):

5.90

Event Difficulty:

6 (3,2,1) - Difficult Terrain, 200M - 500M ascent, <6Km

Race Marking:

- Route fully marked

GPS Allowed:

Yes

Leagues:

Entry opens:

2020-02-14 00:00:00

Entry closes:

2020-02-28 18:00:00

Entry limit:

None set

Entry cost:

€7 for seniors, €5 for over 65s and under 18s

Vouchers Allowed:

Yes. Race vouchers may be used to enter this event on the day.

Route Description:

5.8km of goodness for seniors. 2.4km or 3.7km for juniors. Follow. The. Tape. Forested sections, rocky sections, mucky sections, crossing MTB trails.

Getting There:

Registration at Taylors 3 Rock Pub from 9.30am to 10:30am. Race at Ticknock, which is 2.5km away.

Organisers Instructions:

No jacket = no result. Bring the mandatory jacket and have it crossing the finish line. Please car pool as much as possible from Taylors. We will have to close registration in time for the laptop crew to set up at the start. So the registration queue will close at 10:30. Anyone not in the queue by that stage will not be allowed enter the race. So please turn up in good time! It's likely to be muddy and slippy up on the hill, so grippy shoes are recommended. As we enter a new year, below is some useful information for the Winter/Spring League, and also for the rest of 2020. As this is one of the first races of the year, registration will be very busy handing out new numbers and assigning timing-chips. Please arrive early,registration will close at 10:30 to allow the volunteers get set up in Ticknock. If you have a chip from previous years, please bring it with you for reprogramming If you do not have a chip, one will be provided to you free of charge Your chip will and number will be yours for the entire 2020 race year. Please retain both for the year, they are your responsibility. Replacement number or chips will be charged at €5 (one punch from voucher card or can be purchased online. It is mandatory to carry or wear a windproof/waterproof jacket at all IMRA races. Failure to do so will result in disqualification from the race. Please make your number clearly visible on the front of your chest. Fix your timing chip on your shoe laces. Anywhere else and it will not register on the timing mat. Cable ties will be provided at the chip-desk. If you cannot finish the race for any reason, please let a volunteer know. Otherwise we could be out on the mountain for a while looking for you. The RD can be contacted by PHONING the emergency phone number on the rear of your race number.

Prizegiving Location:

Taylors 3 Rock pub.
Volunteers (Non-Running)
You need to have done 2 non-running volunteer roles in a calendar year to qualify for end of year prize
Volunteers (Running)
Check with race director if they have a need for people volunteering and running. Race directors need a minimum number of people available throughout the race to make the race work so non-running volunteers are preferable. While it can be helpful, volunteering in a volunteer and race capacity does not count towards qualifying for end of year prize
Carpool
| Driver Surname | Firstname | Location | Passing Through | Departure | Seats Available | Seats Accepted |
| --- | --- | --- | --- | --- | --- | --- |
| Gonnelly | Paul | Stoneybatter | Stoneybatter | 09:30:00 | 1 | 1 |
Carpool option is not available at this time..